Terex Finlay delivers savings for MJ Teale
A new Terex Finlay J-1170 is driving forward increased performance with reduced running costs at a family-owned plant hire company.
The jaw crusher is already proving its worth for MJ Teale Plant Hire, a Lancashire, United Kingdom-based waste management company that also offers recycled aggregates and bulk soil disposal services.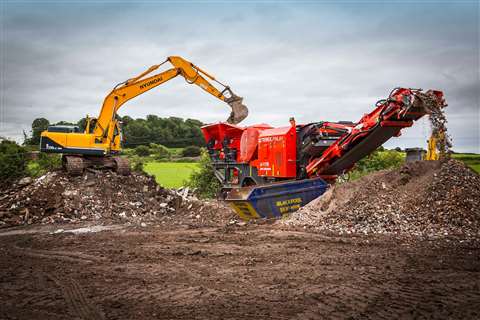 Supplied by Finlay Central – part of the Finlay Group of companies – the J-1170 is based at the company's 3.2 hectare (8 acre) site.
Processing construction and demolition waste, the plant is producing a 6F2 crushed material at a rate of 200 t/hr for the regional construction market.
Mick Teale, managing director of MJ Teale Plant Hire, said: "We have seen a saving in the amount of fuel we're using and in the amount of downtime.
"We're definitely crushing material more quickly and seeing a cleaner end product as well.
"As a company we're growing all of the time and this machine is proving to be much more cost effective for us."
The J-1170 features a heavy-duty, variable speed vibrating grizzly feeder and integrated pre-screen giving exceptional production in demolition and recycling applications.
At the heart of the machine is a robust, hydrostatically driven Terex jaw chamber that provides high capacity with large reduction ratios.