Terex reports unsolicited acquisition proposal from Zoomlion
By D.Ann Shiffler26 January 2016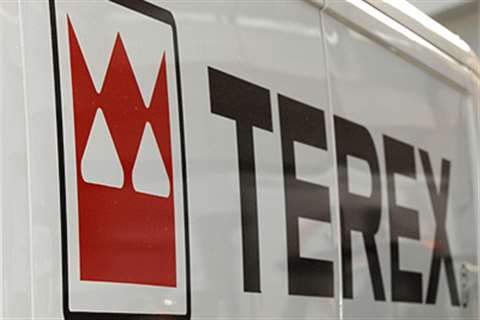 Terex Corporation in the USA has confirmed that it received an unsolicited, non-binding acquisition proposal from Zoomlion Heavy Industry Science and Technology Company to acquire all of its outstanding shares. News of the offer caused Terex stock to shoot up more than $5 per share on Tuesday January 26. Konecranes share prices also increased on the news as did share prices for Manitowoc and Joy Global.
According to a Terex press release, the proposal from Zoomlion is conditioned on, among other things, receipt of U.S. and Chinese regulatory approval and Zoomlion shareholder approval.
In August 2015, Terex announced that it had made a Business Combination Agreement to merge with Konecranes. To this point the Terex Board of Directors has not changed its recommendation of the proposed merger with Konecranes.
Upon news of the offer from Zoomlion, Terex announced that it had entered into a confidentiality agreement with Zoomlion and that the company is in "discussions with Zoomlion regarding the proposal."
The press release stated, "Consistent with its fiduciary duties, the Terex Board of Directors, in consultation with its legal and financial advisors, is carefully reviewing the Zoomlion proposal to determine the course of action that it believes is in the best interests of Terex shareholders. Terex will have no further comment until the Board has completed its review."
Financial news sources on Wall Street reported that the $30 a share offer from Zoomlion would value Terex at close to $3.3 billion.
Bloomberg Business reported: "Terex rebuffed an initial proposal from Zoomlion and is focused on completing the merger with Konecranes, people familiar with the situation said earlier Tuesday, asking not to be identified as the situation is private."
According to Bloomberg, the Terex and Konecranes agreement is an all stock merger that will create a crane and material-handling suppler with a combined $10 billion in sales. The company would be headquartered in Finland and would be called Konecranes Terex Plc.
Bloomberg also said that Zoomlion is China's second largest maker of construction equipment by revenue, trailing Sany Heavy Industry. Zoomlion is said to be a $4.4 billion company based in Changsha, China.
Also according to Bloomberg Business, "One concern about the Chinese offer is that a Zoomlion takeover could potentially face U.S. opposition because of the strategic importance of crane operations on ports, one of the people with knowledge of the matter said."
Sources with Terex said:
"The offer made by Zoomlion was for $30 per share in cash subject to successfully completing a number of pre-closing conditions. The confidentiality agreement allows Terex to discuss certain non-public information with Zoomlion and have protection from that being made public and/or used for purposes other than evaluate the acquisition. Until our Board of Directors has made a final determination, we are unable to comment further. The press release is the extent of what we can disclose right now."