The World Demolition Summit begins
By KHL Staff24 October 2019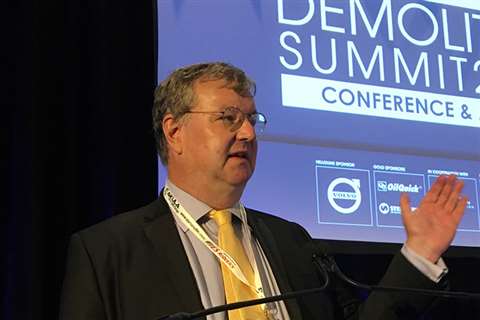 Mr Steve Ducker, editor of Demolition & Recycling International magazine has opened the 11th World Demolition Summit and Awards in Boston, USA.
With more than 450 registered delegates from all over the world, the event features a remarkable line up of international speakers.
The industry event will be concluded with the annual World Demolition Awards dinner this evening (October 24, 2019).
• You can find out more about the event on our social media channels.