Three new screen ranges from Sandvik
Sandvik has launched Peak Screening, a solution to help ensure every square meter of a customer's screening to be as productive as possible.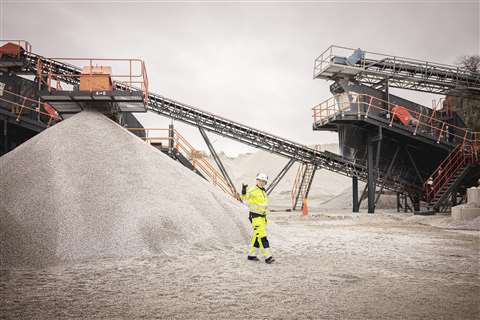 The company said its screening equipment, media and services are designed to work optimally with each other and customers will also benefit from having ongoing access to experienced specialists in configuration, optimisation and troubleshooting.
As a result, it has now introduced three ranges of screens, with solutions including the WX6500 tensioned rubber screening media with up to 15 times longer wear life than standard wire mesh, but with the same screening accuracy for better productivity and uptime.
"Peak Screening shows our understanding of customers' productivity needs, and commitment to solving their challenges in unconventional, industry-first ways," said Mats Dahlberg, vice president lifecycle service for stationary crushing and screening at Sandvik.
"We want to help customers benefit from the competitive advantage Peak Screening can provide, while establishing it as the defining screening performance standard of our industry."