Top 10 construction stories of 2022
By Lewis Tyler05 January 2023
2022 was undoubtedly one of the toughest years in recent memory for the construction industry, as it continued to suffer the long-term impact of the pandemic while also tackling the supply chain crisis, conflict in Ukraine and subsequent rise of oil and gas prices.
While these may dominate the thoughts of many when looking back at 2022, the year still provided many positive news stories, as is outlined by our list of top stories that ICON covered in 2022.
Top 10 construction stories of 2022
10. 'World's largest' electric drive dump truck launched by XCMG
China-based XCMG launched what it claims to be the largest electric drive dump truck in the world in March.
The XDE440, which has a load capacity of 400 tons, is also said to have the world's largest output torque wheel reducer and the world's strongest wet disc brake.
The machine has been developed for use in mining markets in South America, North America, and Australia.
9. Hyundai reveals concept fuel cell excavator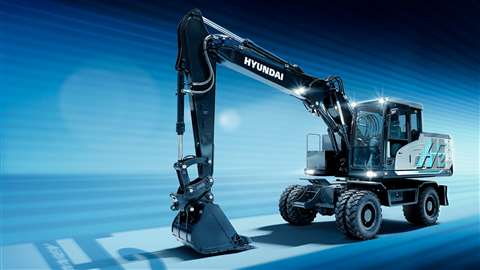 At Bauma 2022 in October, Hyundai Construction Equipment revealed the HW155H concept wheeled excavator for the first time.
The 14 tonne machine has a hydrogen fuel cell, which allows it to operate via electrical power and is said to be fully charged in just 10 minutes.
The HW155H is expected to be available commercially in the next three to four years.
8. Royal BAM Group collaborates on fully electric asphalt paver
At the beginning of the year, Royal BAM Group enlisted the help of Wirtgen and New Electric to develop what it says is the world's first fully electric asphalt paver.
The companies replaced the Stage V motor with an electric drive fixed battery of 270kWh, while a second battery allows it to work for longer, or on separate projects.
The machine was used for the first time in May to repair asphalt on the A35 motorway in the Netherlands.
7. Project delays up by 100% during Covid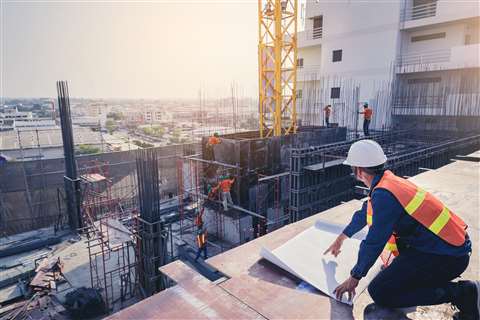 Research from tech company nPlan revealed that large scale construction projects were hit by delays of an average of over 200 days during the pandemic.
The company compared over half a million construction schedules from pre and mid-pandemic projects and found that 85.5% of large-scale projects were late.
Perhaps unsurprisingly, 22.7% of projects were delayed by more than 250 days and 13.4% saw delays of more than a year.
6. Bauma returns
October saw global trade show Bauma return for the first time since 2019, following postponements due to the pandemic.
Although visitor numbers were down on previous years, over half a million visitors made their way to Munich for the weeklong event.
Electric machinery was high on the agenda of exhibitors, with manufacturers showcasing the latest innovations in construction machinery.
5. Fluor awarded US$2 billion China contracts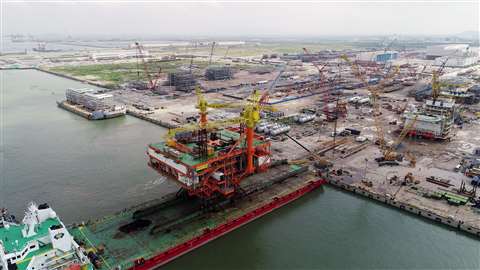 US-based engineering firm Fluor corporation was awarded two contracts worth US$2 billion that will see the company carry out a range of works at the Verbund program in Zhanjiang, Guangdong province, China.
Awarded by BASF in October, the contracts include the ethylene oxide/ethylene glycol derivative unit and the infrastructure, offsites and utilities scope.
The company will work on site infrastructure, utility generation and site logistics.
4. Fully-electric tracked loader launch from Bobcat
Doosan Bobcat launched the Bobcat T7X all-electric compact tracked loader in January, said to be the first machine of its kind that is fully electric.
A 62KW lithium-ion battery from technology partner Green Machine Equipment powers the machine, which also has one quart of eco-friendly coolant compared to 57 gallons in other models produced by the company.
Other benefits include zero-emission operation, noise reduction and the removal of hydraulic systems, the company says.
3. Hitachi Construction Machinery enters new ownership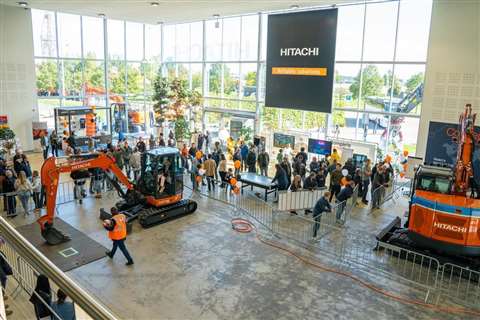 Itochu and JIP purchased a controlling stake of Hitachi Construction Machinery (HCM) from former majority owner Hitachi back in January, with the companies now owning a 26% share.
Hitachi, which will still hold a 25.4% stake in the company, says the decision was made due to the ending of a joint venture with John Deere in North America.
Hitachi also said that the sale will help HCM "solidify its business development in the North America markets" amidst "serious challenges" that are ongoing.
2. Caterpillar announces four prototype electric machines
In September, Caterpillar confirmed that four new prototype electric equipment machines were in the pipeline.
The machines include two excavators, the 301.9 Electric Mini Excavator and the Cat 320 Electric Excavator, both of which come with an AC charger and fast DC charger and can run up to eight hours on a single charge.
The Cat 906 and Cat 950 GC wheeled loaders complete the line-up of electric machinery, which was shown for the first time at Bauma.
The Cat 906 has a 300V, 64kWh battery with a run time of up to six hours, while the Cat 950 GC has a Cat 600V, 256kWh battery with a run time of up to six hours.
The company says it expects the 301.9 mini excavator and 906 compact wheeled loader to be first machines commercially available.
1. ICON reveals top 10 construction equipment manufacturers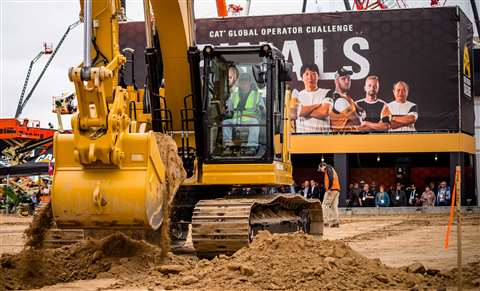 Every year, ICON publishes the Yellow Table, a ranking of the top construction equipment manufacturers in the world.
This year's table, launched in the May-June edition of ICON, revealed that with sales of US$32 billion in 2021, Caterpillar once again top the list.
China-based manufacturers feature heavily, with XCMG, Zoomlion and Sany all named in the top 10 construction equipment manufacturers.
There was also one new entry in the top 10 of the 2022 Yellow Table, with Sandvik Mining and Rock Technology finishing in tenth thanks to sales of US$7.2 billion.
Its Swedish compatriot Volvo CE were ranked as the highest European company on the list, and finished in sixth place, up one place from last year.