Topcon launches GLT-1000 scanner
By Leila Steed11 April 2019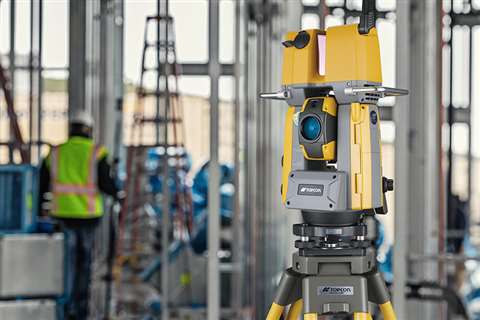 Manufacturer Topcon Positioning Group has introduced its new GTL-1000 compact scanner at the Bauma show in Germany.
The instrument comprises a full-featured robotic total station with layout functionality designed for single-operator control.
The GTL-1000 processes information with Magnet Collage and completes the workflow with ClearEdge3D Verity, an advanced software tool that automates construction verification.
Topcon said the design allows operators to confidently lay out points in challenging construction environments by using prism tracking. The instrument also uses on-board Magnet Field software designed to offer real-time field-to-office connectivity.
Ray Kerwin, director of global product planning, said, "Operators can conduct a full-dome 360-degree scan in just a few minutes. More traditional systems and methods take considerably longer."
Speaking of the new scanner, Kerwin said, "The result is a system that offers ultra-powerful full-dome scanning to quickly capture duct work, columns, beams, girders, flaps, penetrations and structural steel. It helps to improve quality assurance, providing clear visual indication of construction quality heat maps to minimise the effects of mistakes before they become expensive problems."
Over the past year Topcon has collaborated with Balfour Beatty on the design. Principal laser scanning surveyor at Balfour Beatty, Nick Salmons, said, "The new Topcon robotic scanning solution will increase productivity on site by accelerating the construction process and identifying design challenges more efficiently than traditional methods."