Topcon's 3D view
By Sandy Guthrie05 March 2014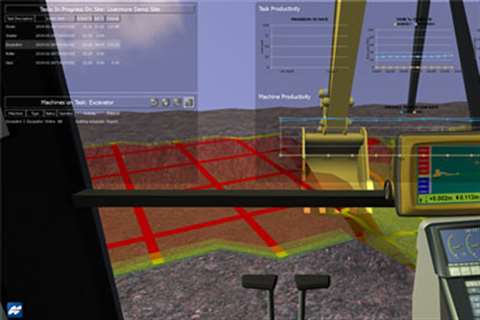 A new workflow management system from Topcon Positioning Group – Topcon Enterprise Solutions ­– is designed to connect all sites, all data, crews and equipment, while a 3D visualisation of what is happening on a jobsite is available from Siteview.
The company said that Topcon Enterprise Solutions offered constant communication, data sharing, scheduling, updating, supporting, and accurate productivity data in real-time.
Chief marketing officer of Topcon Positioning Group Ewout Korpershoek said the cloud-based Topcon Enterprise Solutions provided "seamless connectivity from any office or remote user, to any site, to each enabled machine and field crew, throughout the entire project lifecycle".
The system is designed to allow users quicker accessibility and management of increasing volumes of data, thereby increasing efficiency. Topcon said that integrating data in a cloud-based environment from its software services like Sitelink3D or Magnet allowed users to make time-sensitive decisions faster.
The system can also be deployed to key partners of the company, such as engineers and sub-contractors, enabling instant updating of job files, material volumes and equipment schedules instantly with assured accuracy, it said.
Topcon has also added Siteview technology to its Sitelink3D job site management solution.
Kris Maas, product marketing manager for construction projects, said, "Siteview allows users to view job sites in stunning and realistic 3D from their desk – just as if they had climbed in the cab with operators or if they were physically standing on the job site."
He said that with Siteview's real-time 3D vantage point, project managers could get a machine operator's perspective, giving them an opportunity to solve problems before they slowed progress onsite.
Maas said, "The addition of Siteview to Sitelink3D brings the utility of the office and the reality of the field together like never before."
Siteview will be available as an additional module to Sitelink3D Enterprise.