Tower crane signage guidelines from SCRA
By D.Ann Shiffler02 November 2020
SC&RA's new publication addresses best practices of placing signage on tower cranes.
SC&RA's Tower Crane Committee has completed a new document, Tower Crane Signage Guidelines, to address best practices for placing signage on tower cranes.
"As always, the manufacturer's instructions must be followed, but the committee felt there were other areas that needed to be addressed to ensure signs mounted on tower cranes meet certain requirements and do not create a hazard for personnel working on or around the crane," said Peter Juhren, president and COO at Morrow Equipment in the USA and chair of the SC&RA Tower Crane Committee.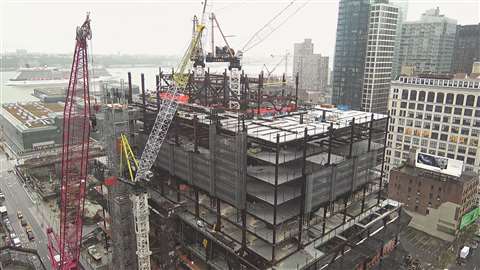 Download the members only document here.
In addition to this document, at a later date the Tower Crane Committee will release Tower Crane Contract Language Guidance.
For more information, contact Beth O'Quinn at SC&RA.