Tower Light delivers special units to Dublin Airport
By Sarah Ann McCay22 April 2014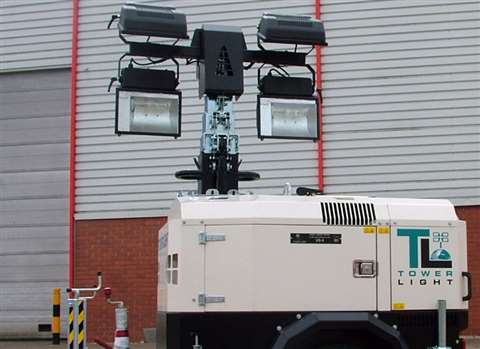 Tower Light UK has teamed up with Irish machinery dealer, Montana Plant, to develop and deliver a series of specially designed VB9 lighting towers to Dublin Airport Authority.
Dublin Airport Authority had a number of Tower Light VB9 sets in operation at the airport, but wanted five new sets adapted to suit its particular needs.
The units were fitted with four 400 W metal halide lamps onto a hydraulically operated vertical mast, equipped with an emergency release valve, which enables the operator to safely lower the mast in the event of an engine failure. In addition, the mast has a deployment alarm and a control feature that means that the mast function will only work when the hand brake is applied.
In the event of an emergency the complete system can be shut down in one single action.
The sets are also fitted with an advanced light detection sensor and auto stop/start mechanism that automatically switches on the unit when the ambient light has descended to a predetermined level. In reverse, the sensor will close down the lighting set when sufficient brightness rises.
The complete unit is powered by a Kohler engine with electric start and fitted onto a single axle trailer with over-run and parking brakes. The metal halide lighting provides coverage of 3600 m2 at 20 Lux and will operate for 340 hours via a 170 l capacity fuel tank.
Garry Kehoe, Montana's general manager, said: "We always take very seriously requests from our customers to provide them with products that will meet their exact needs.
"We were delighted that Dublin Airport chose to come back to us for more Tower Light VB9 units and we were equally pleased that Tower Light were able to manufacture the sets exactly in line with our client's requirements."