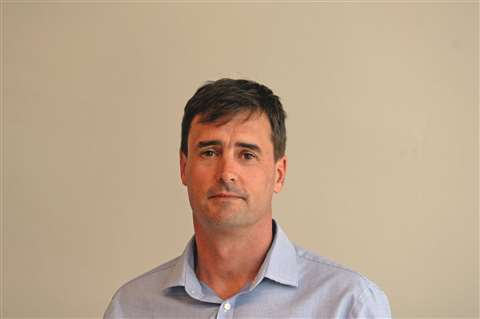 Simon Marr, director, Marr Companies, will give the keynote speech at ITC 2017
Conference Details
When: 10 and 11 May 2017
Where: London, UK
Booking: Online
Website: www.khl.com/itc
Can there ever have been a time when tower cranes have been the subject of so much innovation and change? Everywhere you look there are developments crowding in on the status quo, whether it's new technology in the cab, the impact of digital engineering and BIM techniques, or new attitudes to crane operator training and welfare.
All of these topics, and more, will be covered in the fifth International Tower Cranes (ITC) conference, being held in London, United Kingdom, on 10 and 11 May 2017.
The keynote address, by Australian tower crane specialist Simon Marr, of Marr Contracting, will set the tone by arguing that tower cranes can have an impact far outside their traditional comfort zone of inner city high-rise projects.
Marr will argue that heavy lift towers can replace other types of lifting equipment traditionally used, and drive productivity, cut costs and reduce risks. "In our industry, the traditional approach is to build a project around the capabilities of a crane", Marr told International Cranes and Specialized Transport (ICST), "But we've flipped that and instead look at the needs of the project and build the crane solution to suit it.
"Through that way of thinking, we have taken the same principles that apply to using tower cranes on high-rise buildings and applied them to industrial projects to drive productivity, improve efficiency and reduce the time, cost and schedule risk on projects."
Marr said that in the past the limiting factor for tower cranes was the lifting capacity but that has changed with newer cranes, for example, the company's Favelle Favco M2480D models, which have a capacity of 300 tonnes at 15 m radius.
The family-owned firm, based in Sydney and now managed by the third generation of Marrs, is well known for its fleet of Favco tower cranes and has worked for major clients, including Chevron, Bechtel, BHP Billiton, LendLease and Multiplex, in oil and gas, mining, agriculture, power generation, construction and public infrastructure projects. At the ITC conference, Marr will refer to four case studies from Australia: the Gorgon Project; Hay Point Coal Terminal Expansion; Darling Harbour Live; and Sundrop Farms in Port Augusta.
"With a string of world firsts to our name, including the design of the M2480D and M1280D cranes, we believe that anything is possible, no matter how big or complex," said Marr.
If Marr wants to extend the use of tower cranes into more diverse applications, another challenge for tower crane operators is to fully understand the implications of the latest trends in digital engineering or BIM (Building Information Modelling). ITC will have two speakers and a round-table on this topic, with Select Lifting Solutions sharing its experience working with clients that include its parent company, Laing O'Rourke. The tower crane industry in Israel is one of the world's most advanced in this respect, as the conference will hear from Aviv Carmel of Skyline Cranes.
Tower talk
Heinz-Gert Kessel is one of the industry's foremost specialists, and his presentations are always keenly anticipated. This year he looks in detail at techniques for taking down a tower crane once its work is done.
An innovation this year is a boat trip on the River Thames on the afternoon of 10 May, the day before the conference. Delegates need to register for this online at the conference website and places are available on a first-come, first-served basis, with booking available only to delegates who have signed up for the conference on the 11th.
The cruise will cover projects close to the river from Battersea Power Station down to Greenwich, so covering several of the city's largest current projects. Expert commentary on the cranes will be provided on the boat by Gavin Wilson of Select Lifting Solutions and Dave Holder from HTC Wolffkran.
The full programme is shown on this page, and more details are available on the event website at: www.khl.com/itc
Demand for the conference has been very high in recent years, so book early to avoid disappointment as places are going fast.