Trackunit connects over 1m assets on SaaS-platform
By Catrin Jones04 July 2022
Trackunit has reported a 'strong set of numbers' in its annual report for 2021, including a number of highlights from the 2017-21 period.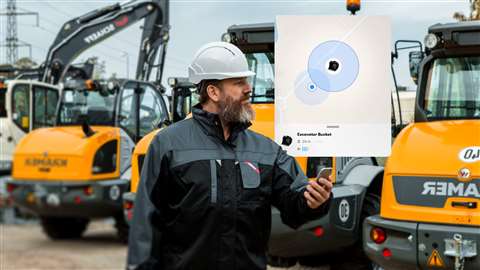 The report, entitled 'Getting Connected. Being Useful.', has taken connectivity as its central theme and Trackunit outlines its continued commitment to eliminating downtime in the construction industry.
Trackunit's report highlights their annual recurring revenue of DKK 824 million (US$138 million) with a compound annual growth rate (CAGR) of 42% as well as 5.3x growth in subscriptions to 1.1 million with a 52% CAGR. In addition, Trackunit also reported that they have a total of more than one million assets connected.
Other highlights from the annual report include Trackunit's acquisition by Hg Capital, the launch of Trackunit Kin and Bluetooth mesh network and organic entry into the Asia-Pacific-Japan market.
Soeren Brogaard, CEO of Trackunit, said, "We chose connectivity as the theme because it is a key element in building the ecosystem that will ensure we can as an industry tackle downtime and make more efficient use of our tools and other essential equipment."
"We want to be useful to the industry and ultimately, to the world and the ways we want to do this are outlined in the report. There's so much we can do as an industry as we head towards a more sustainable future, and we are determined to keep those messages on the table."