Transmission project to power 170,000 UK homes
By Joe Malone13 September 2016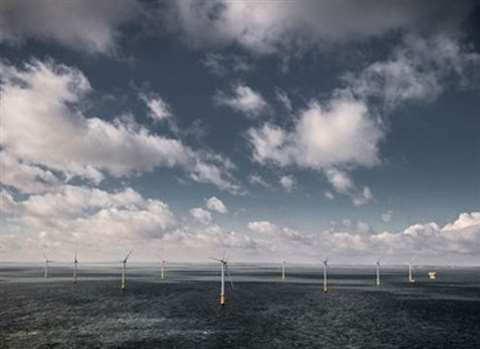 A Balfour Beatty-led consortium has agreed a contract for the Humber Gateway offshore transmission project (OFTO) – a transmission link that will connect E.ON's 219MW offshore wind farm in the North Sea, 8km from the east Yorkshire coast, to the onshore transmission grid.
The consortium sees Balfour Beatty link up with Equitix in the £162.9 million (€191.56 million) project, which will see the 73 turbines power around 170,000 UK homes per year.
The 20-year contract includes the operation and maintenance of the OFTO's assets, including one offshore and one onshore substation, as well as two cable circuits consisting of 18km of subsea and 30km of land cable.
The European Investment Bank (EIB) is providing an £82 million (€96.42) 19-year loan for the Humber Gateway OFTO. Balfour Beatty, meanwhile, said it would invest £12.5 million (€14.70 million) of the total required equity of £21 million (€24.69 million).
Ian Rylatt, Balfour Beatty investments CEO, said, "This is our fourth OFTO contract to reach financial close and further establishes our position in the offshore transmission market.
"Our technical expertise ensures we can efficiently and effectively support the government's targets to meet more of the UK's energy needs through renewable sources."
Meanwhile, Hugh Crossley, Equitix's chief investment officer, said, "Equitix's commitment to the offshore transmission market is testament to our investors' appetite for long-term, availability-based, inflation-linked, UK infrastructure.
"We are pleased to be working in partnership with Balfour Beatty and Ofgem for the benefit of our investors and stakeholders".