Treffler modernises mobile crane fleet
By Leila Steed06 February 2020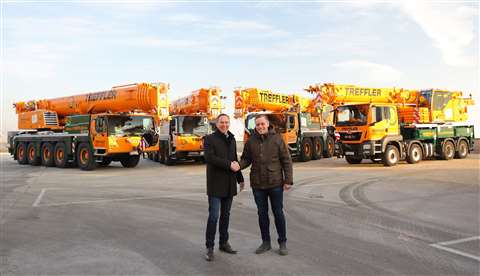 Crane rental company Treffler has taken delivery of four new Liebherr mobile cranes.
The Germany-based business added a 45 tonne Liebherr LTF 1045-4.1 truck mounted crane, which is designed for economical driving over long distances, and two 4-axle LTM 1070-4.2 machines for city work.
Treffler also took delivery of an LTM 1130-5.1 unit. The model has a 60 metre telescopic boom and it can lift up to 130 tonnes.
The new cranes, which make up the first half of an order totalling seven new Liebherrs, were added as part of a fleet modernisation plan following the company's acquisition by Maxikraft in October 2019.
Maik Kanitzky, owner of the Maxikraft Group, explained, "We want to retain the Treffler brand and continue to establish it in the market. With that in mind, we plan to continue to run the company with the name Treffler GmbH.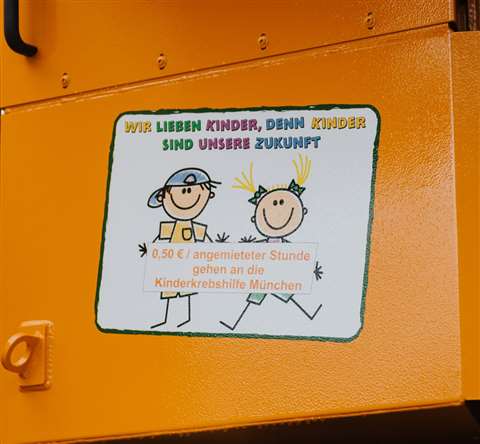 "It was very important to us to take on all the staff. Our next priority is to modernise the fleet. We are already seeing a positive development in the company."
Due to be delivered this coming spring, the last three cranes ordered by the company include Liebherr's LTM 1055-3.1, LTM 1090-4.2 and the 230 tonne LTM 1230-5.1 model. According to Liebherr, the lifting capacity of Treffler's crane fleet will be extended to 450 tonnes by the end of 2020.
Liebherr also said that for every hour worked by the cranes in Treffler's fleet on operations, Treffler would donate €0.50 to the Munich-Ingolstadt German Child Cancer Aid charity.