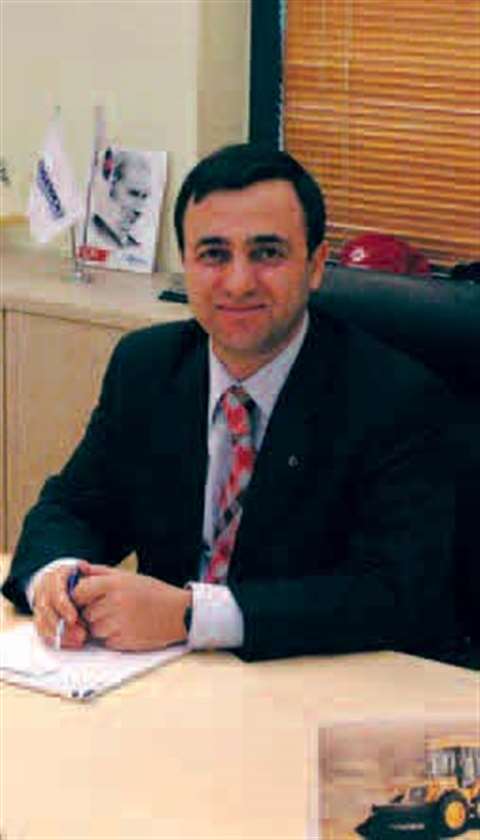 The turkish construction equipment sector experienced +99% growth in 2004, indicating that the country is well on the road to recovery from the economic crisis of 2001 and 2002. Growth in 2005 is not expected to match last year's phenomenal rate but the amount of building work currently underway around Istanbul suggests that the prospects are good.
One man that is confident of continued growth for both the construction and construction equipment markets is the president of IMDER, Rizanur Meral. "Growth will almost certainly be slower this year at, a still respectable, +20% and this rate is expected to continue into 2006, although it is dependent on continued political stability in Turkey," he said.
IMDER is Turkey's first construction equipment association and was launched in April 2002 in the middle the country's economic depression. It aims to provide the industry with a forum for discussion and a political voice to influence the direction of new government policies. "The association now has 16 members made up of 11 equipment importers/distributors and five manufacturers, which represent 94% of the Turkish equipment market by volume," said Mr Meral.
Turkey's equipment market is quite small compared to both its geographical area and the size of its building industry. Just 5275 units were sold last year but equipment in Turkey is generally used for longer than in Europe. In the past it was typical for machines to be used for 30 years but the age of machines has now fallen to 15 to 20 years, although this is still some way behind the European average of seven years.
Almost 40% of machines sold in Turkey last year where backhoe loaders and were closely followed by excavators which represent a 33% share. "Construction equipment is a big investment for Turkish contractors so they want machines that can be fitted with a variety of attachments so they can use them for as many applications as possible," said Mr Meral.
Turkey is the only country to be split over two continents with the area to the west of Istanbul in Europe and the rest of the country in Asia. The culture and architecture has a strong Arabic influence but many individuals, companies and even the government are driven by European ideals.
"The Turkish government is keen to adopt European standards in almost every area of life but some European rules on safety for construction equipment are too tight for Turkey and hi-tech safety features add significantly to the cost a new machine. IMDER is working with the government to develop standards which are appropriate to Turkey now and phase in other standards as the country's economic situation improves," he said.
"For instance, most contractors in Turkey are not really concerned about noise attenuation and we want the government to hold off introducing such regulations in the short term. But IMDER feels that minimising exhaust emissions is important and legislation to govern this needs to be develop now. Machines manufactured in Asia tend to be cheaper so are more attractive to Turkish contractors but are generally not as clean as European machines."
Turkey's has been an associate member of the European Union since 1964. But full membership has not yet been realised, partly because many member states object to Turkey joining the EU because only a small proportion of the country is in Europe. The nation itself is also split on whether the country should take up full membership but IMDER believes that it could benefit the construction equipment industry in Turkey.
"EU membership would attract investment and give Turkey's equipment market the kind momentum seen in Spain since it joined," explained Mr Meral. "Potential for Turkey's market to double already exists but EU membership would speed up the process." IMDER is also looking to become a member of CECE as Mr Meral says it would give the association "a better view of developments in Europe and a chance to share best practice".
The association's discussions on legislation with the Turkish government are ongoing but it is also trying to develop better levels of operator training and ethics within the industry. "There is no legal requirement to check that operators are qualified for the job but we are encouraging contractors to carry out checks," said Meral. "We are also trying to establish better business ethics among our members."