Turnover increases for German market
By Neill Barston17 February 2015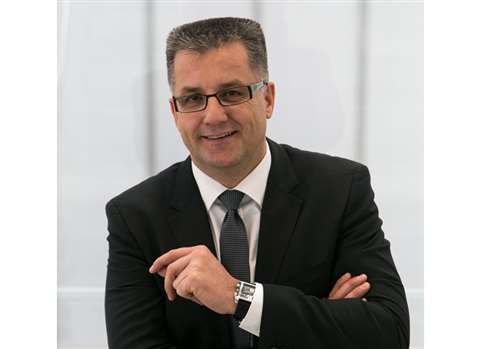 Turnover achieved by construction equipment manufacturers in Germany improved by 8% to €8.4 billion in 2014, according to latest research.
Joachim Strobel, managing director of Liebherr EMtec and deputy chairman of the Construction Equipment & Building Material Machinery Association of the German Engineering Federation (VDMA), which produced the results, warned there had been key challenges facing the industry over emissions compliance, despite an improved financial outlook for companies in the sector.
"Turnover is one thing, profit is another," said Strobel, who explained that long-term planning surrounding construction equipment had become increasingly difficult due to changing market conditions.
He said the short time space in which new European exhaust emissions regulations came into effect meant extremely high investments in development, which were not self-financing.
He added that deadlines were "far too tight" for the proposed introduction of the next phase Stage V emissions controls, which are scheduled for 2019 and 2020. He did not believe this was realistic given average emissions technology development time of five years.
According to the VDMA, last year had "exceeded all expectations" with a total of 9% growth in the German equipment market that had brought renewed stability.
The organisation said that there had been an overall year-on-year sales increase of 15% in construction equipment across Europe. It said demand had been highest in the roadbuilding machinery segment, with improvements being seen in Portugal and Spain.
However, growth had slackened in France, which is Europe's second largest market for compact engines. The VDMA said sales had also declined by 37% in Russia, amid its ongoing political tensions with Ukraine.
Business in the US was said to be on an upturn, with sales in the region up 19% in 2014, and promising initial results in 2015.
Results were also positive in Saudi Arabia and the Middle East, compared to China, where it said the industry had faced double-digit declines and was not forecast to improve this year. South America and Africa were also behind market expectations.
The VDMA said that for the current year, the German construction machinery industry was only expecting a sideways trend in total, as the businesses in very good and less prosperous markets tend to equal out.
Describing market conditions in 2014, Strobel said demand for larger machines had weakened, largely due to a downturn in the global mining industry.