Two contractors secure $1.5 billion high-speed rail line to connect NEOM's The Line
By Neil Gerrard12 May 2023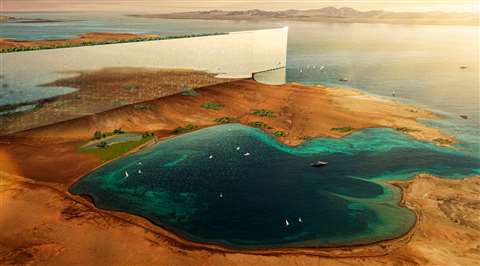 A joint venture between Italian contractor Webuild and its Saudi Arabian counterpart Sajco have won a US$1.5 billion (€1.4 billion) contract to build a high-speed rail line for the NEOM region in Saudi Arabia.
The 57km high-speed connector railway will link the ambitious new The Line development with Oxagon, NEOM's industrial centre.
The Line is a $500 billion linear city, 170km in length and only 200m wide. The wall-like city will be home to nine million people and run from the Red Sea coast in the north west of the country to the interior. Foundations for the first phase of the works, costing $329 billion, started earlier this year.
The joint venture agreement for the railway line is split 70/30 between Webuild, through its local branch and its unit Salini Saudi Arabia, and Sajco.
The partnership includes civil works for the two high-speed and two freight railway tracks, with Webuild leading the execution of work.
The contract also covers viaducts, road bridges, and road and rail underpasses to facilitate train speeds of up to 230 kilometres per hour.