UK equipment sales rise in 2017
By Joe Malone08 November 2017
Sales of construction and earthmoving equipment in the UK grew 6% year-on-year for the first three quarters of 2017, according to the Construction Equipment Association (CEA).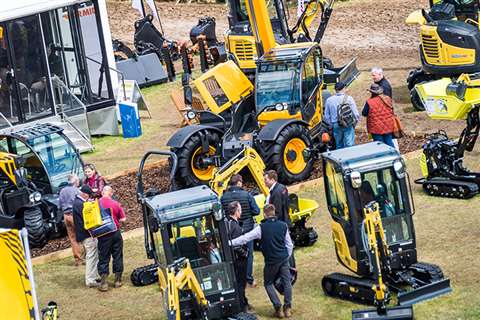 For the third quarter, sales grew by 3% year-on-year, which represents a seasonal pattern of tailoring off towards the back-end of the year, after sales grew 9% in the first quarter. The CEA said that, in the last few years, sales would peak in the second quarter, and would bottom in the fourth quarter.
Growth in equipment sales for 2017 so far have been driven by crawler excavators, which were 13% higher than in the first nine months of 2016. This includes mini excavator sales, which are the most popular product in the UK, and reflect a strong house building market this year. Overall confidence within the equipment supply chain has remained positive, particularly within the rental sector, said the CEA.
This is reflected in the ERA/IRN RentalTracker, produced by IRN, which found a 60% majority in the UK expect market conditions to be "better" in the next 12 months. This is significant for the UK equipment market, where the rental sector is estimated to account for over 60% of market supply.
Overall, equipment sales within the UK market have been relatively strong since 2014, with levels of sales in the last three years at their highest since the market crash in 2008.