UK Hire Show postponed to April
By Thomas Allen21 October 2020
The Executive Hire Show (EHS) in the UK has been rescheduled to take place in April 2021, due to the Covid-19 pandemic.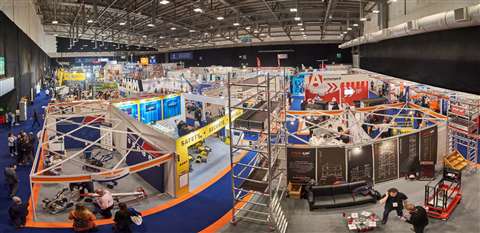 Following discussions with exhibitors, supporters and partners, the organisers have decided to reschedule the 15th edition of the exhibition from its original dates in February 2021 to 28 and 29 April, 2021.
The show will take place at the Ricoh Arena in Coventry, UK, as usual.
Chris Moore, Publishing and Events Director, EHS, said, "I have not taken this decision lightly and have consulted with event managers, hirers and many of our commercial partners, and all have agreed with this prudent measure and have confirmed that they would rather the event is moved, and that stringent safety procedures are implemented, than the show is postponed to any later in the year, or indeed cancelled."
He added, "I appreciate that this decision will impact on organisations and visitors' travel plans. However, the health, safety and wellbeing of all Executive Hire Show attendees and exhibitors has to be our number one priority."
According to Moore, the exhibition is more than 70% booked so far.