UK renter adds Yanmar excavators to fleet
By Lewis Tyler14 November 2022
UK-based rental firm Monk Plant Hire has added five zero tail swing excavators from Yanmar to its fleet.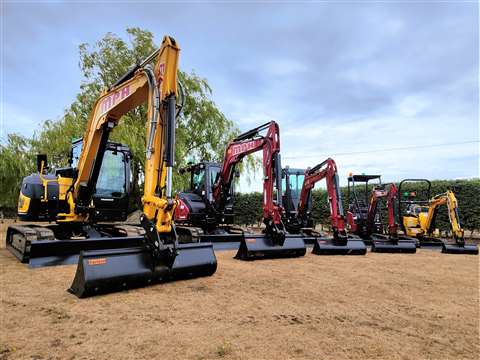 Supplied by Yanmar dealer Ben Burgess, the ViO12-2A, ViO17, ViO26-6, ViO50-6B and ViO82 machines have already been delivered and are currently in operation in the UK. 
Four of the excavators are from Yanmar's mini excavator range, while the ViO82 is part of its midi excavator offering.
The deal represents the second time Ben Burgess, which has been a dealer for Yanmar since 2020, has supplied excavators to Monk Plant Hire.
The company delivered five excavator models in 2021, which, according to Monk Plant Hire, were "extremely well received by customers."
Max Monk, director at Monk Plant Hire, said the deal last year made it an "easy decision" to refresh its fleet with Yanmar excavators, with the company receiving "great feedback from customers" since the order.
Monk Plant Hire is based in Norwich, UK. In addition to equipment rental, the company is also involved in demolition, groundworks, aggregates and recycling.