UK's tallest high reach at work in Glasgow
By Lindsay Gale01 September 2010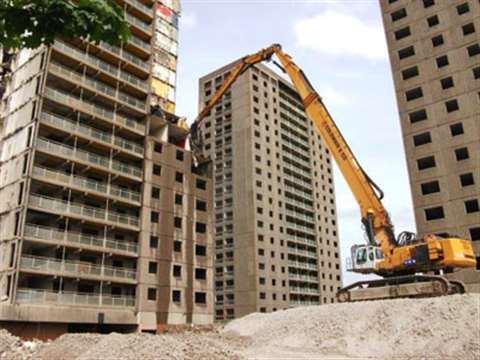 Coleman & Co is currently demolishing three 21 storey tower blocks in Glasgow, UK, using its unique 200 tonne, 65m (214 ft) Liebherr high reach, the largest machine of this type currently operating in the UK.
The company believes that this is the first time large panel tower blocks of this height have been successfully demolished using high reach equipment.
The machine was developed jointly by Liebherr and front end specialist Kocurek for Coleman.