ULK orders Loglift forestry cranes
By Alex Dahm09 October 2017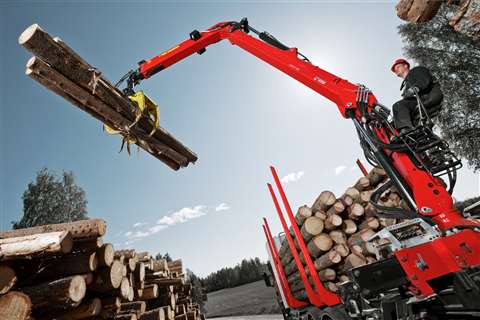 The Hiab crane division of parent group Cargotec has won an order for nearly 40 units of its Loglift brand forestry cranes from a customer in Russia.
The Loglift F96ST models were ordered by ULK, A group of Russian logging, wood processing and wood disposal companies. The order is worth more than €1 million (US$ 1.2 million), Hiab said.
Commenting on the move, Vasiliy Vasilievich Kuznetsov, ULK Technical Director, said, "We will build a new wood processing plant next to the existing plant. As a result, this complex will be Russia's largest woodprocessing factory. In order to provide the plants with a stable and uninterrupted supply of timber, we decided to order Loglift cranes because we trust their quality and durability."
Deliveries of the new cranes start in November and will be complete by the end of the year, Hiab said.