Ulmala joins Allu
By Sandy Guthrie26 August 2014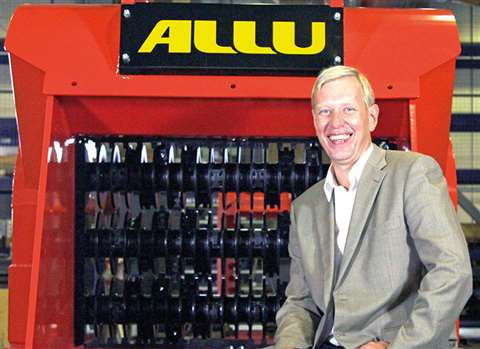 Ola Ulmala is joining crushing and screening firm Allu Finland as president on 1 September, having most recently been vice president of breaking at Sandvik Mining & Construction.
The current president, Kauko Pylväs, will continue as president of the entire Allu Group.
Ulmala has years of international experience through different kind of duties in earth moving and mining sectors. At Sandvik, his duties included Rammer and Sandvik hammers, demolition equipment, breaker booms and international OEM business.
Allu Finland said Ulmala's strengths and experience would be used to support the company's growth plans.
At the start of the year, Allu Group separated the stabilisation business into a separate company, Allu Stamix. In addition to the role of president of Allu Group, Pylväs will continues as president of Allu Stamix.
Allu also said that Jukka Humalainen would continue as president of sister company Ideachip Machine, which imports and sells screens, shredders and timber lifts in Finland.