United invests in low emission generators
By Lewis Tyler19 April 2023
United Rentals has added a number of JuiceBox generators from US-based manufacturer Evergreen Mobile Power to its equipment rental fleet.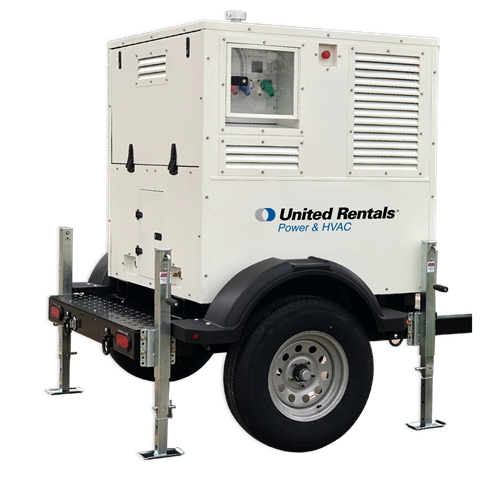 Said to offer a 40% lower operating cost than their diesel counterpart, the generators are powered by a "safe and clean propane or natural gas" and provide a low-emission alternative to diesel machines, according to Evergreen. 
The generators come with a compact footprint of 50 inches (1.2 metres) length x 50 inches (1.2 metres) width x 54 inches (1.3 metres) height and deliver instant power of up to 20 kW. The sets can also be linked together to address higher power demands.
To allow users to customise the generators to various power needs, dual interchangeable and removable electrical panels are included, while, according to United, they also run quieter than traditional generators.
Dan Gribbell, PHVAC region sales and marketing director, United Rentals, said, "Diesel engine emission regulations are driving companies to look for new options they can deploy.
"Adding JuiceBox generators to our fleet provides another way we are helping our customers create lower-emission worksites without compromising safety or productivity. With low operations costs and greenhouse gas emissions, the JuiceBox provides a smarter choice for the environment and a customer's wallet."
In recent years, United has continued to invest in low-emission and zero-emission equipment, and now offers sustainable options in aerial lifts, trucks, vans, compact excavators, e-dumpsters and battery systems.
Last year the company ordered a range of hydrogen zero emissions EODev generators from Generac to its North American fleet.