United Rentals named 'Best Employer' by Forbes
By Lindsey Anderson14 February 2022
United Rentals has been named one of America's Best Employers in 2022 by Forbes magazine. The equipment rental company, which ranked 40th out of 500 companies, was presented with the award based on being "an employer of choice that provides people a great place to work and grow."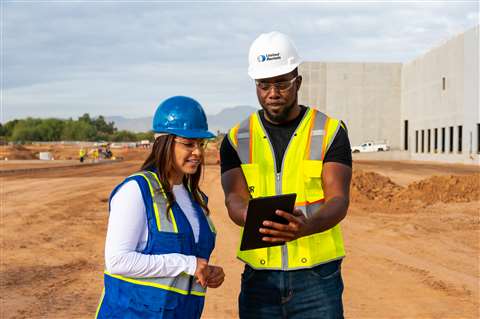 "The Forbes Best Employer award reflects our passion for helping our people grow professionally and embracing teamwork in everything we do," said Craig Pintoff, executive vice president and chief administrative officer, United Rentals. "At United Rentals, we know it takes great employees to build a great organization, and we are committed to providing a safe, diverse, world-class workplace."
Throughout its history, United has focused on hiring and retaining employees at every level. The company offers customized and thorough training programs, employee resource groups, comprehensive benefits and compensation and a strong culture.
In an exclusive interview in the January/February issue of ALH, Melissa Hanna, direct talent management, United Rentals, said, "Our philosophy is to help employees develop their skills for the job they have – and the job they want. Our goal is to provide as many development opportunities as possible, knowing that learning happens not just in a classroom or online course, but through experiences, coaching and opportunity. We have a strong track record of promoting from within and strive to give a clear picture of what it takes to reach all levels within the company."
(To read more on how United recruits and retains talent, see the full story in the January/February 2022 issue of Access, Lift & Handlers, due out soon. To subscribe to the magazine, click here.)
Forbes and Statista Inc., a market research company, selected the America's Best Employers 2022 through an independent, anonymous survey. The survey sampled approximately 60,000 American employees working for companies with more than 1,000 employees in their U.S. operations. Participants were asked to rate their willingness to recommend their own employers to friends and family and to nominate organizations other than their own. Survey respondents were also questioned on work-related topics, such as working conditions, salary, potential for development and company image regarding their current employer.