United Rentals named 'Top 100 Best Places to Work'
By Lewis Tyler13 January 2023
United Rentals has been named as one of the Top 100 Best Places to Work in 2023 as part of the Glassdoor Employees' Choice Award.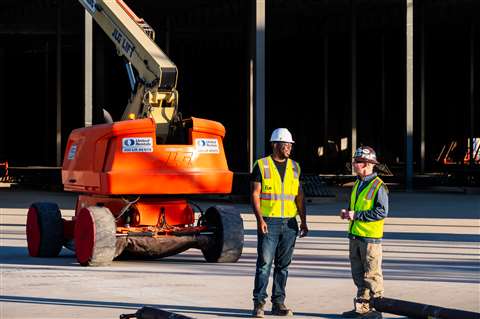 The rental firm, which placed 81st out of the top 100 companies in the US, were chosen based on anonymous feedback of employees between October 2021 and October 2022, with participants asked to complete a review of the work environment and employer.
To be eligible for the award, the company had to achieve 75 ratings for Glassdoor's nine workplace attributes.
Criteria for nomination included overall company rating, career opportunities, compensation and benefits, culture and values, diversity and inclusion, senior management, work-life balance, recommend to a friend and six-month business outlook.
Craig Pintoff, executive vice president and chief administrative officer of United Rentals, said, "The Glassdoor Employees' Choice Award reflects our passion for helping our people grow professionally and embrace a Work United approach to service, safety and sustainability.
"Our culture is based on our corporate values and centers on mutual respect, job satisfaction, diversity and a shared responsibility to build a better future together."
Last year, the company was also named on the annual Forbes list of America's Best Employers of 2022, where United ranked 40th out of 500 companies.
United has also previously been named on the list of America's Most JUST Companies, America's Most Responsible Companies 2023, and a long time standing as Gold Military Friendly Employer.