United Rentals partners with Trackunit
By Lindsey Anderson28 June 2018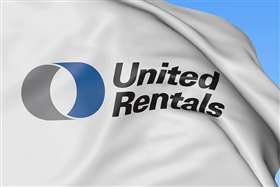 Trackunit, Inc., a global provider of telematics technology, has partnered with United Rentals, Inc., the world's largest equipment rental company, to provide telematics solutions for United Rentals' fleet.
"Every investment we make in technology comes down to two criteria: delivering superior value for our customers today, and helping them build a successful future," said Michael Bierschbach, director of fleet intelligence and technology for United Rentals. "Trackunit has developed a best-of-breed telematics solution with a global reputation for business intelligence. We're working together to help United Rentals customers realize greater jobsite productivity, safety, cost management and informed decision-making."

Trackunit will install Trackunit Manager technology on light and heavy equipment in the United Rentals fleet. Trackunit Manager features keyless access control for user authentication, preventing unauthorized use of equipment. The software operates on their Iris platform and utilizes Trackunit Go and Trackunit On as mobile applications.
"Our partnership with United Rentals is focused on creating long-term value through a connected jobsite ecosystem," said Tom Valbak Aardestrup, global vice president of business development for Trackunit. "There is a growing demand in construction for efficiency at every level. Machine connectivity and actionable data are the tools that will take the industry into the future."