US$4.3 billion loan for Asian railway line
By Andy Brown16 June 2022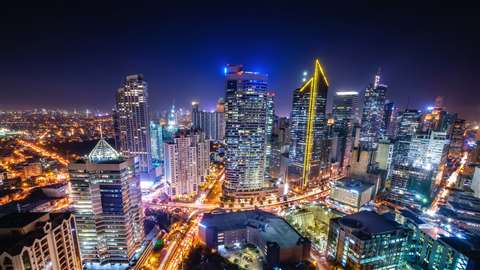 Work will start on the construction of a 55km railway line connecting Manila with the city of Calamba in the Philippines following a US$4.3 billion loan from the Asian Development Bank (ADB).
The project includes the construction of 18 stations designed to provide safe access for all, and a connecting tunnel to allow the operation of direct trains from Calamba to stations on the future Metro Manila Subway system.
All infrastructure will be designed to be disaster-resilient and able to withstand typhoons and earthquakes. The project will reduce travel time between Manila and Calamba by over half, from 2.5 hours currently by road.
The investment in the South Commuter Railway Project, which is part of the North–South Commuter Railway (NSCR) network, is ADB's largest infrastructure financing in the Asia and Pacific region to date.
"The South Commuter Railway Project will provide affordable, safe, reliable, and fast public transport for commuters," said ADB Vice-President for East Asia, Southeast Asia, and the Pacific, Ahmed M. Saeed.
"This project represents ADB's biggest infrastructure investment and reflects our commitment to helping the Philippines attain its goals of reducing poverty, improving the lives of Filipinos, and achieving green, resilient, and high economic growth."
The NSCR is expected to create more than 35,500 jobs during construction and over 3,200 permanent jobs during operation. It will improve access to an average of more than 300,000 jobs within any one hour commute for residents along the project, according to the ADB.
The project is one of the Philippines' infrastructure flagship projects (IFP) and is part of the government's 'Build, Build, Build' infrastructure development program.