US Carmix Concrete approved for public works
By Jenny Lescohier29 September 2020
US Carmix Concrete, the new American project by Carmix, became the first mobile concrete batcihing plant to get the NS-001 certificate for direct use in public works.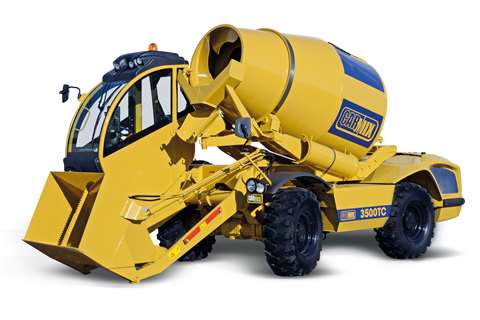 The flagship model of the multi-national company based near Venice, Italy, achieved this in July 2020, only a few months after its creation.

With the launch of Carmix machines in the American market, it was necessary for the new technology to go through a first acceptance and certification step with public bodies.
In order to obtain the NS-001 certificate, US Carmix Concrete submitted a special Quality Control Plan to the US Department of Transportation, to be allowed to use Carmix products in the United States.

"This is a significant milestone for our company," commented Massimiliano Galante, managing director of Carmix Metalgalante. "This certification will certainly open new scenarios and new opportunities for the marketing of our mobile concrete batching plants and self-loading truck mixers in the US, a market where the Carmix brand is rapidly growing."