US drops Euro projects for border wall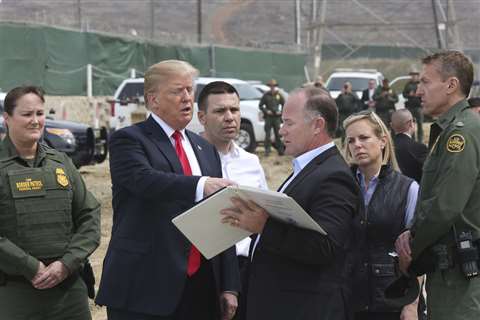 Plans by the US government to divert funds away from overseas construction projects – including a number in Europe – have emerged.
In a memo, reported by the US media, defense secretary Mark Espers directed Pentagon comptroller Elaine McCusker to withdraw more than $500 million (€457 million) from defence projects outside of the US, to enable progress on the barrier intended to prevent illegal entry to the US from Mexico.
The projects affected by the redirection of funds include a naval base in Rota in southern Spain, a logistical distribution centre in Germany, and an airfield in Norway.
The move follows last year's withdrawal of more than $770 million (US€700 million) in funding for projects including rail infrastructure construction in Poland that could play a significant role in European defence.
The legality of bypassing the US Congress in diverting these funds is being disputed, as they form part of the Overseas Contingency Operations budget, which is ostensibly intended for use on projects outside of the US.
In a statement from the House Committee on Appropriations, chair Nita Lowey and the Military Construction Subcommittee chair, Debbie Wasserman Schultz, said President Trump was "…cancelling funding for critical European Deterrence Initiative projects that were designed to bolster real national security needs and prevent Russian aggression against American allies and partners in Europe".
In January, US Customs and Border Protection – the body overseeing construction of President Trump's border wall – reported that US$11 billion (€10 billion) had so far been identified, to construct 926km of the barrier.
The Trump administration is now reportedly looking to generate funding for a further 435km of border defences.