US's 'safest' construction company named
By Neil Gerrard28 March 2023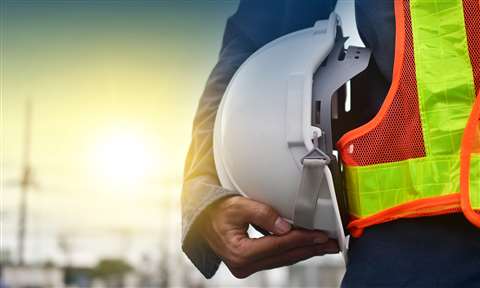 Hensel Phelps has won the title of the 'safest construction company' in 2022 in the USA.
The contractor took the grand prize at the Associated General Contractors of America Construction Safety Excellence Awards.
A total of 47 other companies also won awards for quality construction safety and health programmes.
Five independent judges selected Hensel Phelps as the grand award winner from among 18 first-place winners across six occupational divisions.
There were multiple winners because the awards are distributed for several divisions and categories, based on the amount and type of work companies perform.
Award winners by division and category (work hours):
Division: Building
Category: Under 200,000
1) Andron Construction Corp, Foldens Bridge, NY
2) Roy Anderson Corp, Gulfport, MS
Category: 200,000-400,000
1) VJS Construction Services, Pewaukee, WI
2) CMS Corporation, Saint Louis, MO
Category: 400,000-600,000
1) Poettker Construction Company, Breese, IL
2) Denham Blythe, Lexington, KY
3) Adolfson & Peterson Construction, Aurora, CO
Category: Over 800,000
1) Hensel Phelps, Greenley, CO
2) BNBuilders Inc, San Diego, CA
3) Haselden Construction, Centennial, CO
Division: Construction management
Category: Under 250,000
1) Noble Texas Builders, La Feria, TX
2) Brookstone Construction, Houston, TX
3) Daniels & Daniels Construction Company, Goldsboro, NC
Category: 250,000-600,000
1) EW Howell Construction Group, Plainview, NY
2) Cadence McShane Construction Company, Addison, TX
3) Satterfield & Pontikes Construction, Houston TX
Category: Over 600,000
1) Alston Construction Company, Atlanta, GA
2) ECC, Burlingame, CA
Division: Heavy
Category: Under 400,000
1) Taylor Northwest, Bend, OR
2) Phylway Construction, Thibodaux, LA
3) Perry Engineering Co, Winchester, VA
Category: Over 800,00
1) Sundt Construction, Phoenix AZ
2) Faulconer Construction Company, Charlottesville, VA
3) Crowder Constructors, Charlotte, NC
Division: Highway & Transportation
Category: Under 500,000
1) Ed Bell Construction, Dallas, TX
2) S. McCrossan Construction, Maple Grove, MN
3) Bothar Construction, Binghampton, NY
Category: Over 800,000
1) Jordan Foster Construction, El Paso, TX
2) Herzog Contracting Corp, Saint Joseph, MO
Division: Utility Infrastructure
Category: Under 200,000
1) Slayden Constructors, Stayton, OR
2) Langston Construction Co, Piedmont, SC
Category: Over 400,000
1) TC Construction Company, Santee, CA
2) Iron Woman Construction & Envt. Services, Centennial, CO
3) Main Lane Industries, Houston, TX
Dan Fordice, the association's president and vice-president of Fordice Construction Co. in Vicksburg, Mississippi , said: "We invest so much time and energy in organizing what is a very rigorous awards program because this is a vehicle for elevating the safety and health of the industry. 
"By finding and highlighting some of the very best industry safety and health programs, we are seeking to elevate safety and health within the entire industry."