Vectora wins new wind contract
By D.Ann Shiffler14 September 2010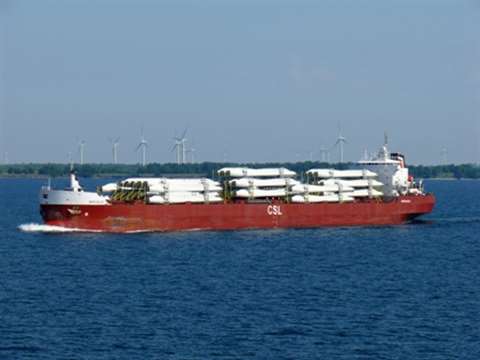 Vectora Transportation, LLC has been selected by Invenergy Wind LLC to provide multi-modal turbine transportation, handling, and related services for various wind farm projects in the US.
Deliveries are scheduled to begin this fall of 134 complete turbines, including nacelles, towers, blades, hubs, and ancillary parts, which Vectora will transport from nearly a dozen different origins in eastern Canada.
The shipments will be among the largest wind logistics projects in 2010 due to the distance of travel and number of components involved, Vector said.
Utilizing a multi-modal approach, Vectora will ship components via water, rail, and truck, utilizing the Great Lakes for marine transport, key railroad partners, and selected specialized trucking partners. Shipments originate at Vectora's distribution center at the Port of Cacouna, Quebec (Canada) as well as various rail transloading points, the company said..
To support Invenergy's construction schedules, Vectora has also established a new multi-modal distribution center at the Port of Indiana-Burns Harbor.
The distribution center at Burns Harbor will support both inbound and outbound rail, marine, and truck shipments, and provide forward-positioning of inventory for Midwest wind farm construction activity, the company said.
"We are pleased to be working with one of the largest and most respected developers in North America," said Vectora Transportation President Christopher Ball.
"For a complex project such as this, our multi-modal approach allowed us to reduce their overall project transportation cost and also provide the reliability of inventory staging close to the wind farms."
The transportation project is expected to conclude in early 2011.