Veidekke delivers growth
By Thomas Allen08 February 2018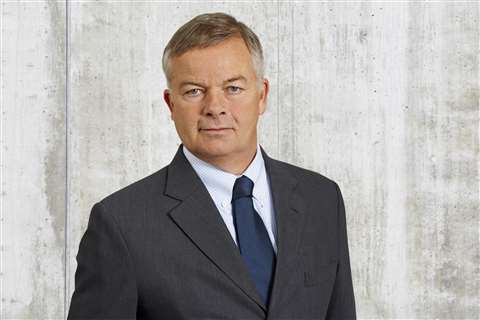 Strong construction operations have helped to buoy the full-year 2017 financial results of Norwegian-based construction company Viedekke.
Revenue for the group as a whole was up 5% on the previous year, coming in at NOK31.6 billion (€3.26 billion) in 2017. For the fourth quarter of 2017, revenue totalled NOK8.8 billion (€907.11 million).
Viedekke's profit before tax for the year came to NOK1.4 billion (€144.31 million), up 6% on 2016. For the fourth quarter of 2017, profit before tax was NOK437 million (€45.04 million).
The company's order intake was said to be strong in all three of the countries that it works in, resulting in an historically high order backlog for 2017. The total year-end order backlog increased by 33% from 2016 to 2017, reaching NOK32.6 billion (€3.36 billion). Veidekke said that about NOK20 billion (€2.06 billion) of that backlog will generate revenue in 2018.
Arne Giske, president and CEO of Veidekke, said "This growth is in spite of more varying market conditions, proving that Veidekke's size, geographical spread and professional breadth make us more robust when facing changes in the markets and parameters."
Veidekke's construction operations contributed NOK7.4 billion (€762.81 million) in revenue in the fourth quarter of 2017. Sweden and Denmark provided revenue growth of 7% compared with the fourth quarter of 2016, while the picture was a bit more mixed in Norway.
Giske said, "Construction achieved solid results in all three countries, with a rising profit margin and increased order backlog after measures in both the building construction and civil engineering operations.
"While Sweden and Denmark have had good developments in revenue, the picture in Norway is more differentiated, with good profitability for building construction operations in eastern and central Norway, but challenges in southern and western regions."
In line with Veidekke's occupational health and safety goals, the number of serious injuries was reported to have fallen by 46% and the total number of injuries by 23% in 2017.