Vinci Construction said to have stabilised
By Sandy Guthrie27 July 2018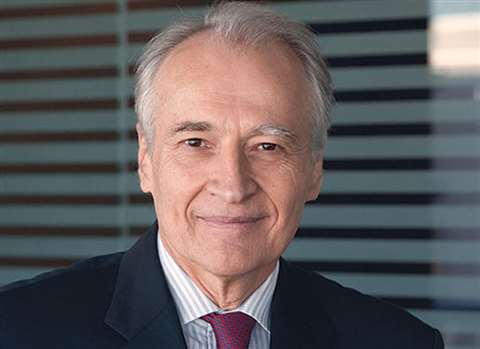 Activity at Vinci Construction has been said to have stabilised, but order intake in the division at 30 June, 2018, was reported to have fallen by 11%.
In its first half results, the French-based group reported revenue up 6.7% to €19.8 billion, with sustained traffic growth at Vinci Autoroutes, a strong increase in Vinci Airports passenger numbers, and higher contracting business levels in France.
The Contracting segment of the business includes Vinci Energies and transport infrastructure firm Eurovia as well as Vinci Construction.
Group chairman and CEO Xavier Huillard, said, "In the first half of 2018, the Vinci Group achieved solid business growth and a sharp increase in earnings.
"In Contracting, organic growth remained firm in France, confirming the recovery that began in 2017. Expansion outside France continued with the integration of acquisitions by Vinci Energies (particularly in Europe and the US), Vinci Construction (Seymour Whyte in Australia) and Eurovia (recent acquisitions in France and Canada)."
He said Vinci had carried out several debt refinancing transactions "on attractive terms, despite a more volatile market environment".
He added, "Based on these strong results and the group's solid growth model, Vinci is going into the second half of the year with confidence, and confirms its revenue and earnings growth outlook for the full-year 2018."
Contracting revenue was reported to have totalled €16.1 billion, up 6.9% on an actual basis, including organic growth of 2.2%.
Vinci said the upturn in business levels that had begun in 2017, continued at Vinci Energies and Eurovia, while activity at Vinci Construction stabilised. Acquisitions boosted revenue by 6.3%, while currency movements were said to have had a negative effect of 1.6%, caused by the Euro's rise against most other currencies, particularly the US Dollar.
In France, it said contracting revenue had grown 5.1% – or 4.1% on a like-for-like basis. While 41.9% of group revenue came from outside France in the first half, this figure was 47% in Contracting.
In the second quarter, business levels were said to be particularly buoyant, with Contracting showing 8.5% growth, or 2.5% on a like-for-like basis.
Group operating income from ordinary activities or EBIT (earnings before interest and taxes) was €2.10 billion, an increase of 11.4% compared with the first half of 2017 when the figure was €1.88 billion.
Contracting's contribution was said to have jumped 25% to €436 million, equal to 2.7% of revenue, compared to 2.3% in the first half of 2017.
In Contracting, Vinci said that order intake rose 3% year-on-year to €19.1 billion in the first half of 2018. There was a 23% increase outside France but a 12% decline in France as a result of a high base for comparison – Vinci said some major contracts were won in the first half of 2017, particularly relating to the Grand Paris Express project.
Order intake rose 21% at Vinci Energies and 5% at Eurovia, but fell 11% at Vinci Construction.
At 30 June 2018, the Vinci order book stood at €32.7 billion, an increase of almost 12% compared with 31 December, 2017, and 7% over 12 months, with growth in all business lines, said the company. It added that compared to 30 June, 2017, the order book had grown 16% outside France, while it fell 2% in France.
In January 2018, Vinci Energies acquired Eitech, a Swedish engineering and electrical works company operating in the manufacturing, infrastructure and construction sectors.
Then in March, PrimeLine Utility Services, was acquired – a US group specialising in transmission and distribution networks for electricity and gas, as well as telecoms infrastructure.
Two acquisitions were made in April – Wah Loon Engineering, a Singapore-based provider of electrical and mechanical engineering services, specialising particularly in the construction of data centres was bought by Vinci Energies, while Eurovia acquired the assets of TNT, a Quebec-based public works contractor that also operates a quarry in Laval and asphalt production units in the Montreal region in Canada.