Vinci joint venture in Jamaican port contract
By Joe Malone04 August 2016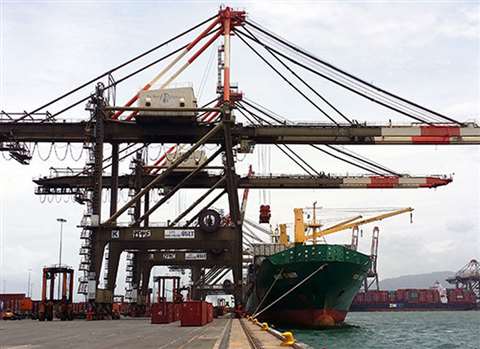 A Vinci-led joint venture has won a US$ 147 million contract to extend the port of Kingston, Jamaica.
The joint venture includes Vinci Grands Projets, EMCC and Jan de Nul.
The project comprises the refurbishment, reinforcement and upgrade of 1,200 m of quays. The joint venture will also carry out dredging work in the access channel. Vinci said the project will be completed in 25 months' time. The company added that the project would enable larger ships to operate at the port.
The project begins just days after the opening of the expanded Panama Canal, and Vinci said the contract to extend the port of Kingston is a strategic move for the region. It said the port of Kingston is ideally located near the Panama Canal at the crossroads between north/south and east/west sea lanes and will therefore become one of the three main container terminals in the Caribbean.