Vinci's key French waste scheme
By Neill Barston04 February 2015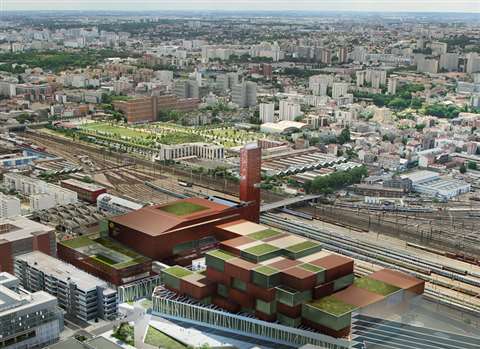 French-based contractor Vinci has been awarded a €513 million contract for taking a key role in the design and build of the Ivry-Paris XIII waste recovery centre.
The company, which will be operating on the project under three of its subsidiary firms, is set to complete the scheme in phases over the next twelve years.
This includes core work to be carried out by Vinci Environnement, which specialises in building organic waste treatment facilities. Its other businesses – Chantiers Modernes Construction and Vinci Energies are also scheduled to play a significant role in the facility's development.
The contract comes as the company released its annual results, which showed an annual fall of 2% in its overall revenues - from €40.3 billion in 2013, to €38.7 billion in 2014.
Its net income was €2.48 billion last year, which was up 26% on its performance in 2013. The company also reduced its debt by 0.8% to €13.3 billion.
A company trading update read, "Our overall performance in 2014 was robust. The continued upturn in motorway traffic, the sharp increase in airport traffic and the good momentum in the group's activities outside Europe allowed the company to reduce the effect of the deterioration in the French economic environment that affected the contracting business from the second quarter, as well as the difficulties in UK construction activities.
"As a result, net income excluding non-recurring items amounted to €1.9 billion, slightly up (0.4%) compared to 2013."