Volvo CE builds on experience
Volvo Construction Equipment (CE) has launched the EC210D crawler excavator into Africa and the Middle East.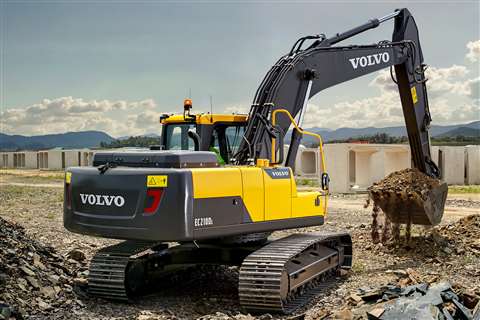 The machine has been designed for optimum profitability, lower fuel consumption and reduced operating costs.
According to the company, the product builds on a strong crawler excavator tradition – the intelligent ECO mode contributes to the machine's total improved fuel efficiency with no loss of performance, and the design optimises flow and pressure while maintaining digging power and swing torque.
Volvo CE also offers a range of attachments for use in a variety of tasks. The EC210D can be fitted with a selection of buckets and breakers that work in harmony with the machine to ensure optimal performance and profitability in any application.
With a sturdy design and built-in durability, all compatible buckets are equipped with Volvo teeth to handle the toughest applications.
The EC210D can be equipped with either a top or side mounted Volvo hydraulic breaker built to break demanding materials.
The Volvo-designed hydraulic breaker/shear piping and quick coupler piping option provide optimum flow to the hydraulic attachments, while auxiliary lines allow the correct flow and pressure for special attachments.
A password-protected management system allows the operator to pre-set and adjust hydraulic flow from a monitor inside the cab, providing storage for up to 20 attachments for increased versatility. The operator can select one or two pump flow to maximise profits and productivity