Volvo CE launches uptime centre
Volvo Construction Equipment (CE) has assembled a dedicated team to support dealers by providing solutions to problems that can lead to reduced uptime.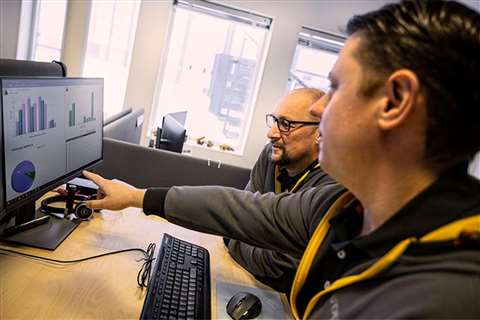 Located in Volvo CE's Europe, Middle East and Africa (EMEA) regional headquarters in Eskilstuna, Sweden, the new Uptime Centre will help the entire Volvo dealer network in those regions keep customers' machines up and running.
It will serve as an information technology nerve centre, monitoring data transmitted by connected machines through CareTrack and identifying areas where uptime and efficiency can be increased.
"The majority of problems we work with should be things that we detect before the dealer or customer does," said Fredrik Gerhardsson, vice president ftermarket within the Volvo CE EMEA sales region.
Case handlers will alert dealers to machine errors codes and alarms so that they can take immediate action on behalf of their customers, reducing unplanned stops, spending on fuel and maintenance and preventing future problems.
The centre is the outcome of a reorganisation of the product support department as effectively guiding dealers with preventative maintenance requires expertise from more than just the aftermarket.
"Involvement of all areas of the Volvo CE team help create a culture of uptime and bring customer service to the forefront of the business," said Uptime Centre manager Robert Sundkvist.