Volvo claims good first quarter
By Sandy Guthrie25 April 2018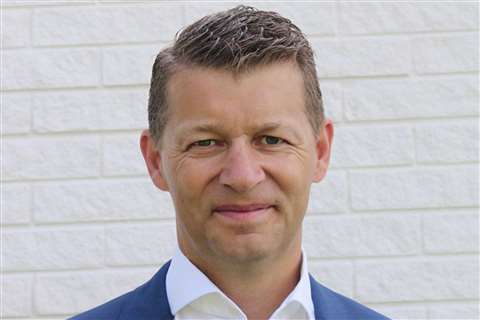 Strong demand increases in all major markets – especially in Asia – for Volvo Construction Equipment (Volvo CE) has led to growth in sales, profitability and order intake.
Speaking at Intermat in Paris, France, new president Melker Jernberg said the company had enjoyed a confident first financial quarter of 2018. Jernberg took over the role at the start of this year.
"It was a good quarter, but we can continue to improve," he said.
During the first three months of 2018, Volvo CE saw net sales jump by 30% to SEK20.91 billion (€2.01 billion) compared to SEK 16.10 billion (€1.54 billion) in the first quarter of 2017.
It said that adjusted for currency movements, the results were even better, up 33%. Operating income was also positively affected, it said, rising to SEK2.88 billion (€277.11 million), up 79% compared to SEK1.62 billion (€154.96 million) 12 months ago.
In the first quarter of 2018, Volvo CE also enjoyed an increase in order intake, which rose by 37% to 23,938 machines. It said the increases in orders came from all markets, but particularly North America and Asia. Deliveries were also up 35% during the period, to 22,102 machines.
Volvo CE said the construction equipment market was continuing to improve during the quarter, with all regions showing growth.
The European market was up 10%, driven by increased demand in Germany, Italy and parts of Eastern Europe. North America was up 21%, driven mainly by demand for excavators.
South America continued to recover from low levels, rising 27%. Asia (excluding China) was up 21% compared to last year, boosted by growth in India, Indonesia, Turkey and the Middle East. Strong demand for large excavators and wheel loaders helped the Chinese market improve by 13% during the quarter.
"In general, market demand is strong, and Volvo CE has continued to improve sales and profitability," said Jernberg. "We are leveraging the benefits of these increased volumes well, while at the same time keeping a tight control of costs."
He added, "We expect Europe to grow by up to 10%. There are lots of challenges, but we have solutions. This is the beginning of a new era, and the feeling of change is high."
He cited connectivity and changes to the fuels used, saying, "We are putting a lot of money and resources into advanced engineering."
The company's 100% electric excavator prototype, was an example of this.