Volvo plans auction
By Sandy Guthrie24 May 2011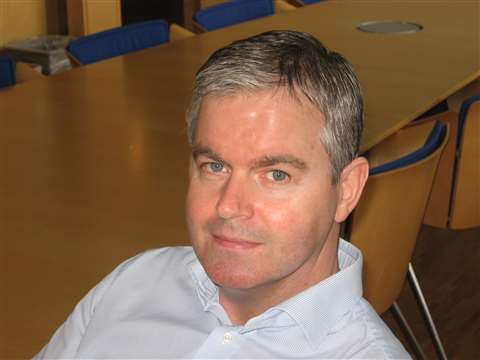 Volvo is claiming the be the first construction equipment manufacturer to launch its own dealer-to-customer used equipment auction site, with a new website starting up in the next few weeks.
The auction will launch in Europe in seven languages to begin with, before going to other regions.
Garry Rowley, head of global ebusiness, said, "Put simply, we're creating a platform to make it easier for buyers and Volvo dealers to transact."
He said there would be added value for both customers and dealers from the new auction site. For customer, he said, this would be that they would be able to view and buy used equipment online from a trusted Volvo dealer without first having to travel to a physical auction location.
He felt the added value for dealers was the access to a large online pool of potential buyers. He added that machines for auction would not have to be transported to a physical auction site, meaning that dealer transportation costs and commission payments to auction houses would be reduced.
"It's clear that the internet has become the principal channel of communication in the world today," said Mr Rowley. "The key question for Volvo Construction Equipment is 'How is this relevant to our customers and our business model - and what revenue opportunities does it offer?'."
Volvo already has sales online. He said, "We are currently generating online revenue with the sale of Volvo Construction Equipment parts. It's a project being piloted with dealers in North America and will also be rolled out in Latin America in the second quarter of 2011. We have made it as secure and straightforward as dealing with Amazon."
There are plans for an online peer-to-peer open forum for construction customers to exchange information and discuss topics of interest to them. It is expected to come on stream next year.
Mr Rowley said, "In the not too distant future, we could be inviting construction equipment customers from our online forum into the management decision-making process for input on a whole range of relevant topics - product development, safety, fuel efficiency, Volvo Ocean Race, customer satisfaction, brand research, etc.
"Having an online forum will provide an opportunity we have never had before - very inexpensive and very fast access to accurate customer sentiment."
He added, "Customers are very savvy and pragmatic. If we make it secure and easy for them to transact online, they will - we already see the evidence of that today.
"This is just the first bounce of the ball. There will be lots of further developments in the years ahead."