Volvo remains upbeat as Q4 sales decline
By Mike Hayes10 February 2016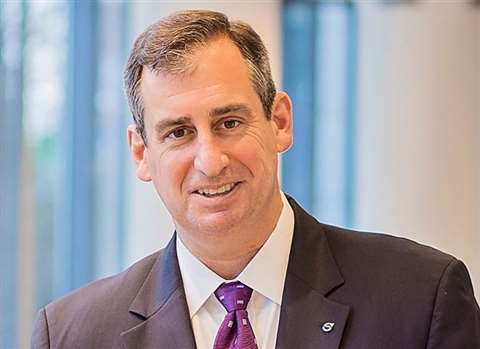 Volvo Construction Equipment has reported an improving situation in its underlying earnings in its final quarter results for 2015.
The Swedish construction equipment manufacturer also revealed it has increased its market share in the important large machines segment.
Although net sales in the fourth quarter decreased by 11%, to SEK 10.97 billion (US$ 1.3 billion) from SEK 12.28 billion ($ 1.46 billion), and sales for the full year were down by 3%, to SEK 51 billion ($ 6.05 billion), operating income for 2015 almost doubled to stand at SEK 2.09 billion ($ 248 million).
For the fourth quarter, and excluding restructuring charges, operating income equated to a loss of SEK 191 million ($ 22.65 million), a significant improvement on the same period in 2014, when the loss stood at SEK 815 million ($ 96.65 million).
Martin Weissburg, president of Volvo Construction Equipment, said, "In the face of a global market that remained flat to down during 2015, Volvo CE continued to execute on internal measures that drive profitability and resource efficiency."
He added, "Despite lower sales, our operating results improved – and were much better than in the same period in 2014. We took market share in larger, more profitable machine segments, completed the exit of backhoes, graders and milling machines and strengthened a new governance structure that allows us to make clear, informed decisions."