Volvo Rents buys Midwest Aerials & Equipment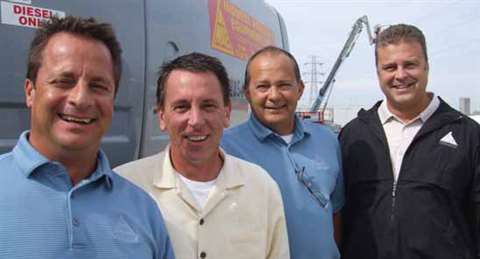 Volvo Rents has acquired Midwest Aerials & Equipment, the four-depot aerial platform rental firm headquartered in St Louis. The acquisition will see Midwest's existing for owners/managers staying with the business and adding non-aerial equipment to the fleet.
Midwest Aerials & Equipment owned around 2,000 aerials and 120 telehandlers and was ranked as the 15th largest rental company on Access, Lift & Handlers Aerials20 list in 2011.
This is the latest of around 50 acquisitions made by Volvo Rents in the past 12 months, but one of the largest so far, and one of the first of an aerial specialist.
Mike Crouch, vice president of business development for Volvo Rents, said; "adding an aerial specialist to a full-line rental company sounds counterintuitive, but Dan Tumminello, Kevin Morrell, Dan Martino and Joe Alonzo have built such an energized and experienced team that the culture is truly an automatic and instant fit."
Midwest's four managers will remain with the business, said Volvo Rents.
Mr Tumminello, co-owner of Midwest , said; "We are very excited about the additional fleet opportunities - adding dirt and other equipment to our aerial lift fleet - since that will add value for our customers."
Mr Tumminello and his partner Kevin Morrell started the company in 1998 and it now has branches in St. Louis, Kansas City and Springfield, Mo and in Bloomington, Illinois. The company has been in RER's list of the top 100 North American rental companies since 2003.
The acquisition means that Volvo Rents now has 80 locations in North America.