Wacker Neuson upbeat on rental
By Helen Wright07 June 2011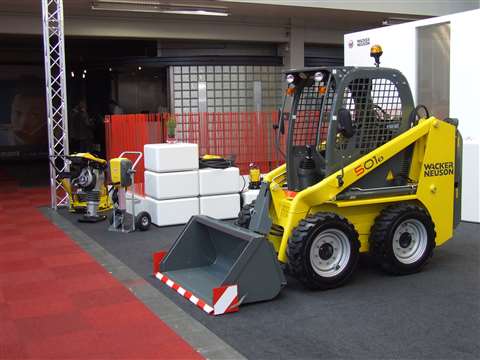 Wacker Neuson has filled its rental order book for 2011 and is looking for new orders in 2012 at the International Rental Exhibition (IRE) in Amsterdam.

Speaking to IRN, Wacker Neuson Linz managing director Garhard Neudorfer highlighted the comprehensive range of equipment that the company had on its stand at IRE and said a main focus of discussions would be new orders for 2012.

"IRE is a good place to meet big customers - everybody is here and the show is a good meeting point. We are presenting a full range of our latest products, from light equipment such as rammers and plates to compact excavators and wheeled loaders and hope to have some productive discussions."

Mr Neudorfer said the company expected the rental industry to invest in new equipment next year after many companies sold off stock in the downturn.

"We are upbeat on global sales prospects for construction equipment in general in 2011, and expect to see an increase of about +10% to +12% in the worldwide equipment market next year," Mr Neudorfer added.