Water sports for Van der Vlist
By Laura Hatton12 August 2014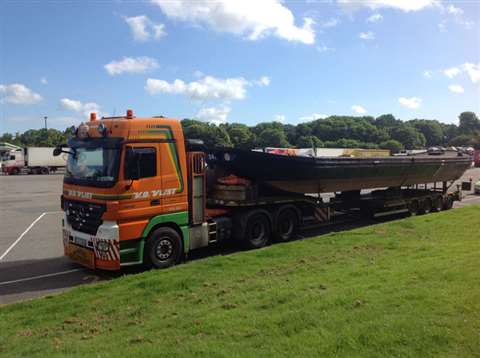 Transport company Van der Vlist has helped transport a barge from Zaandam in North Holland to Exmouth in the UK for water sports company Exewake.
The barge will be used as a central floating platform for water sport activities. It weighs 18 tonnes and measures 18 metres long, 4.25 m wide and 1.6 m high. It was collected from a depot in Zaadam and transported by truck to the Hook of Holland, a town in the Netherlands, where it was loaded onto a vessel and shipped to Harwich on the UK's east coast.
On arrival in the UK, the barge was unloaded from the vessel and escorted to Exmouth by truck. On arrival at the destination the barge was offloaded by a crane. It will eventually be moved to the shore where it can be floated at high tide, a spokesperson added.