Water Weights joins Unique Group
By Alex Dahm26 September 2018
Load testing and buoyancy specialist Water Weights has been acquired by the Unique Group.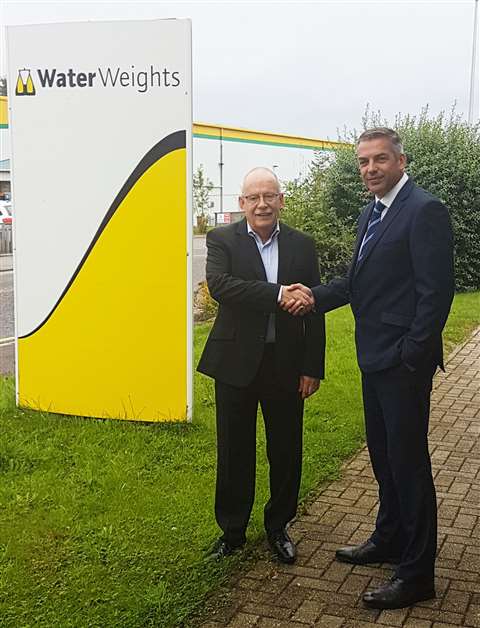 Aberdeen, Scotland-based Water Weights is known for its water bag load testing equipment. Unique Group is an offshore industry services provider.
The new acquisition will see Water Weights join Unique's Buoyancy & Ballast division.
Commenting on the deal, Graham Brading, Unique Group, Buoyancy & Ballast group director, said, "We are excited to combine the expertise of Water Weights with our own. Through our existing buoyancy and ballast capability we specialise in the manufacture and distribution of air-filled buoyancy bags. With the addition of the Water Weights business, we further strengthen our position in supply of equipment and services to the load-testing industry.
"Both companies have a long-standing track record in helping clients to achieve cost savings while enhancing safety. We will now be able to combine our expertise and service clients effectively from a wider range of locations."
Melfort Campbell, former Water Weights principal shareholder, said, "Joining Unique Group gives us the opportunity to grow further, both in terms of geographical reach and depth of service offerings. There is a great synergy with Unique Group which has a strong global presence in all our markets and is well placed to continue supporting our clients. It is a great opportunity for the Water Weights employees to continue to develop and grow the business."
Sahil Gandhi, Unique Group COO, commented, "Unique Group has experienced a period of sustained growth and investment recently, despite the global challenges faced by the oil and gas sector and its related supply chain. The group continues to build a strong market presence globally, with Water Weights further enhancing our ability to service clients with integrated solutions from our multisite divisions and nine regional offices."