Webuild reports strong growth
By Catrin Jones21 March 2022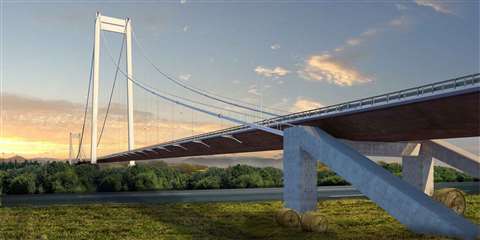 The Webuild Group reported strong growth results in the 2021 financial year, with new orders of €11.3 billion (US$12.5 billion) meaning that the contractor has an order book of €45.4 billion (US$50.4 billion). 
The Italy-based group stated in a press release that their recovery in production activities continued in the second half of the year – enabling the Group to close 2021 with strong growth despite the continuing pandemic and critical inflationary trends in raw material supplies.
The report says revenues grew by 40% to €6.7 billion (US$7.4 billion); EBITDA (earnings before interest, taxes, depreciation, and amortization) grew by 95% to €451.3 million (US$499 million), exceeding pre-pandemic performance. This a significant improvement for the company compared to June 2021 (negative for €540 million/US$597 million) and December 2020 (negative for €442 million/US$489 million)
At the financial level, Webuild recorded their best result since 2014, showing a positive financial position (net cash) of €467 million (US$516 million) and a declining gross debt equal to €2.65 billion (US$2.93 billion).
The company's domestic market of Italy accounted for 44% of its construction order backlog and 32% of total turnover by the end of 2021. 
Webuild said that a €400 million (US$442 million) Sustainability-Linked Bond was issued in early 2022, further improving the Group's financial structure by extending the average life of its debt to 3.7 years and increasing the fixed-rate component to over 85%.
The contractor stated that sustainability remains at the heart of the its development strategy and that nearly all – 99% – of Webuild's 2021 revenues are eligible for the European Union Taxonomy, the classification system for sustainable economic activities, confirming the Group's role as a global player in climate transition.