Welfare is big business for Garic
By Steve Ducker05 January 2018
Since Garic opened its first depot in the United Kingdom's midlands just over a year ago, the supplier of welfare facilities and plant to the demolition sector has been delighted at the response it has received.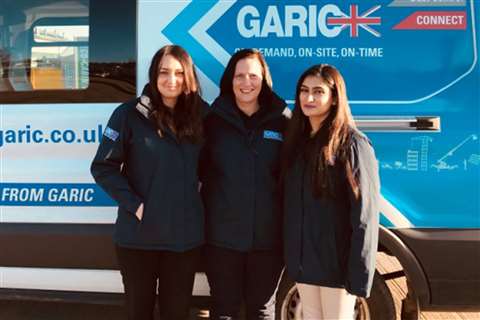 The company says depot is now so busy that it needs more room for its staff and the increasing number of products it stocks to keep up with customer demand.
"We really are moving a lot of kit," said manager Amanda Hingley.
"Our Combi Cabin welfare units in particular are proving to be very popular.
"As soon as they come back from a project they are being cleaned, serviced and sent out again, sometimes within the same day.
"We're currently refurbishing a 1,850 sq m (almost 20,000 sq ft) building adjacent to the depot to expand into. There will be workshops, fitting bays and a large office – we've got new staff joining so we're going to need lots of extra space."