Wilson Jones to get top job at Oshkosh
By Euan Youdale17 September 2015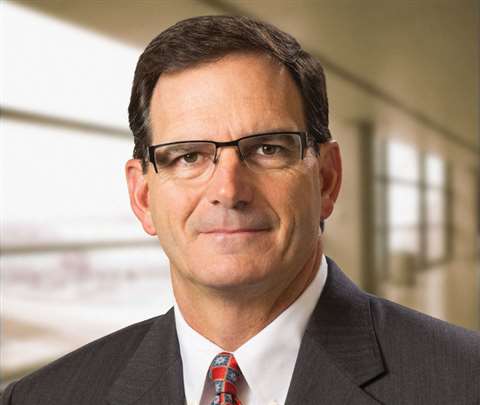 Charles Szews, CEO of Oshkosh Corporation will retire at the end of this year, with president and COO Wilson Jones, a former president of the group's access division JLG, being appointed to the leadership role on 1 January 2016.
Mr Szews, who has served as CEO for five years, will also retire from the company's board of directors on which he has been as member since 2007.
Incoming CEO Wilson Jones was appointed as president and COO in 2012 after serving as executive vice president and president of the Access Equipment division JLG. Before that he was executive vice president and president of the Fire & Emergency division, a position he was promoted to in September 2008.
Mr Jones joined Oshkosh in 2005, as vice president and general manager of the Airport Products Business Unit, before being appointed vice president of the Fire & Emergency segment. He also had an additional role as president of Pierce Manufacturing from 2007.
Richard Donnelly, chairman of the Oshkosh board, said; "The board of directors is very grateful for the strong leadership demonstrated by Mr Szews through the last five years as he led the Company to successfully overcome significant US Department of Defense (DoD) spending reductions and the lingering effects of the great recession.
"During his career, Charlie led our company through numerous historical milestones and contributed to the company's growth from $400 million in sales in 1996 to more than $6 billion expected in 2015. Most recently, he and the entire Oshkosh team worked fervently to win the revolutionary DoD Joint Light Tactical Vehicle contract."
Mr Szews joined Oshkosh in 1996 as chief financial officer and served as president and COO from 2007 to 2011, when he was appointed CEO.