Wind work for Demag PC 6800-1
By Christian Shelton23 March 2021
Sarens uses Demag PC 6800-1 on a floating platform on Lake Ijsselmeer, Netherlands 
Belgium-headquartered heavy lift and transportation specialist Sarens is using a Demag PC 6800-1 pedestal crane to lift foundation piles for Fryslân wind farm in the Frisian part of Lake Ijsselmeer near Breezanddijk, Netherlands. Sarens is carrying out the work for Dutch global marine contractor Van Oord Offshore Wind.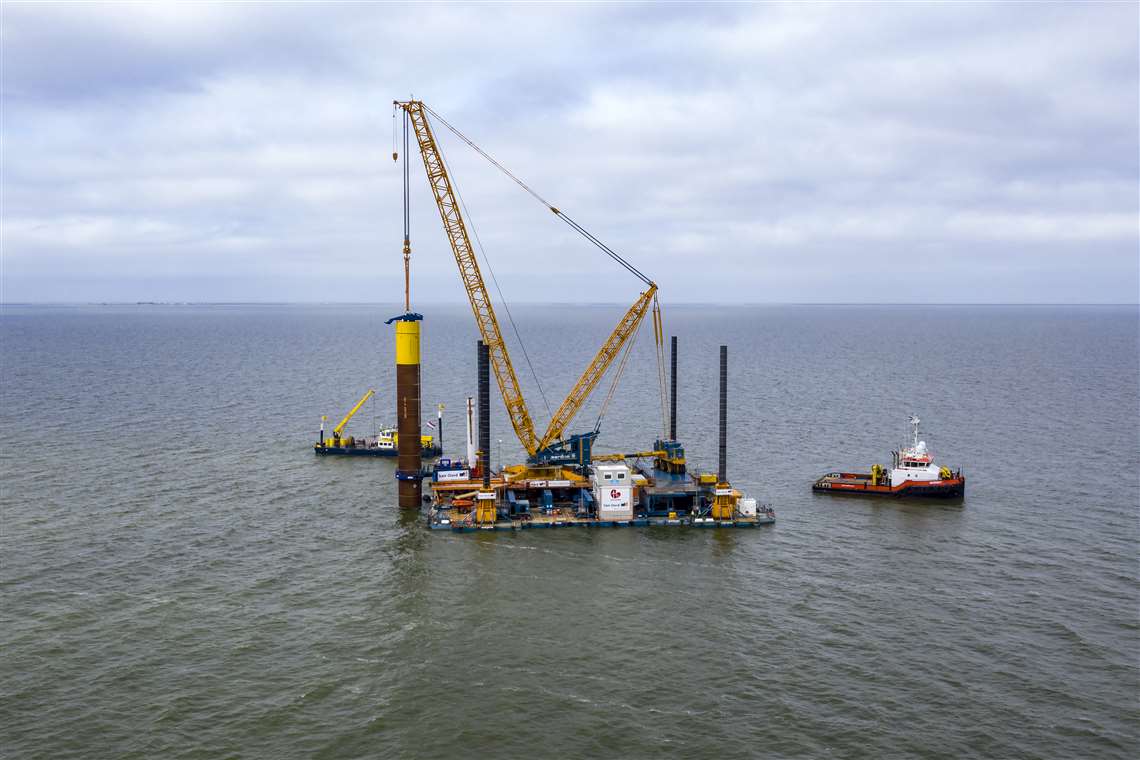 Because the lake is so shallow Sarens first built a large floating platform with a shallow draft from which the crane could carry out the lifts. The floating platform measures 62 x 53 metres, approximately half the size of a football pitch, and so has been nicknamed the 'Sarens Soccer Pitch'.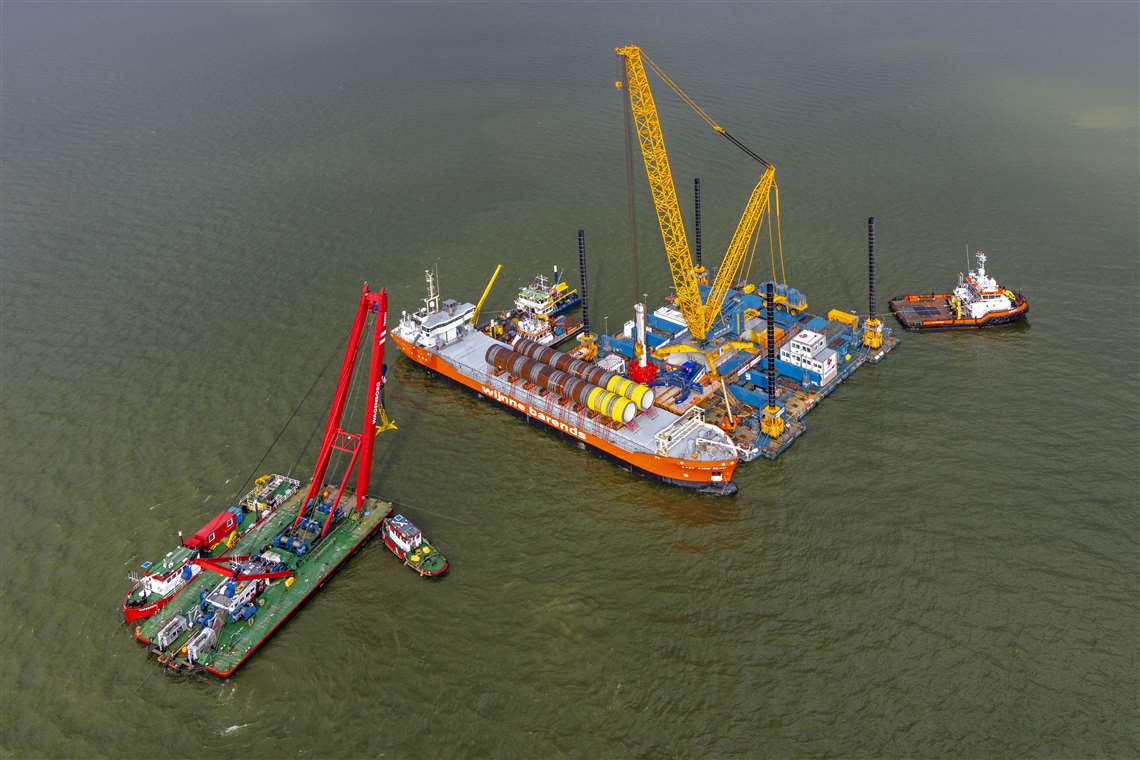 Although the platform was technically large enough for a lattice boom crawler crane, Sarens decided to use the Demag PC 6800-1 pedestal crane as it was easier to set up given the unusual conditions and the 1,250-tonne class pedestal crane provided all the required performance.
The Demag PC 6800-1 was transported from its previous jobsite in Hungary to the Dutch coast where it was subjected to technical checks before being set up. Due to the tight space conditions on the barge platform the setup was thoroughly planned. "We first pre-assembled the crane on the shore and then put together and tested the larger components on the barge," said Mart van Hoorn, Sarens project manager. "This way, we minimised the potential risks of assembly on the water and at height."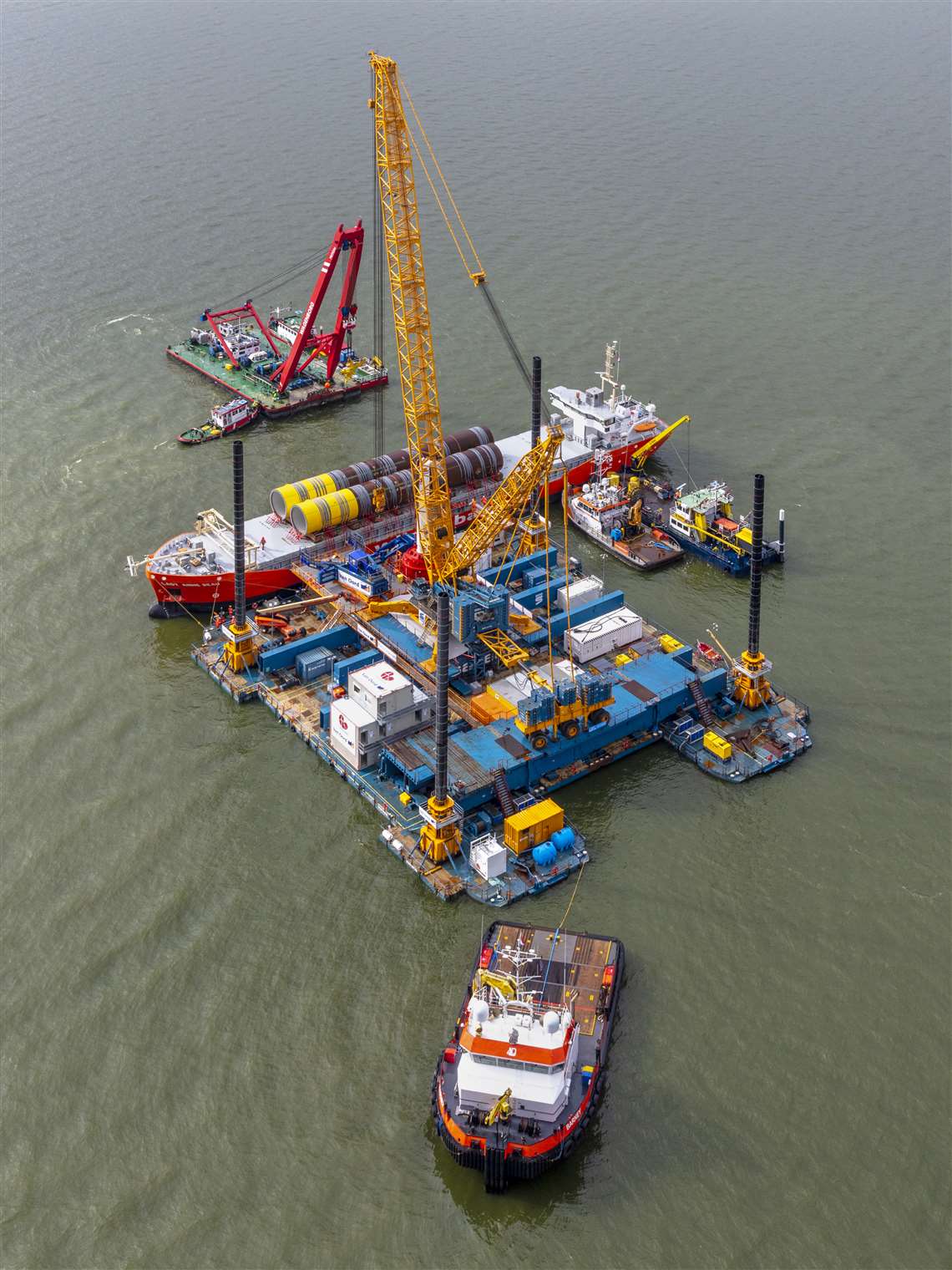 It took Sarens's six-person assembly crew around one-and-a-half-weeks to set up the crane. This included the application of a protective coating to prevent saltwater corrosion. The PC 6800-1 was set up with an SSL/LSL S1 configuration, with a 72 metre main boom, and a 40.5 metre Superlift mast with a radius of 24 metres. The superstructure counterweight was 250 tonnes, while the Superlift counterweight at a radius of 27 meters was 360 tonnes. This counterweight was placed on a Demag counterweight carrier. A double hook block with nine-part reeving was installed in order to pick up the loads.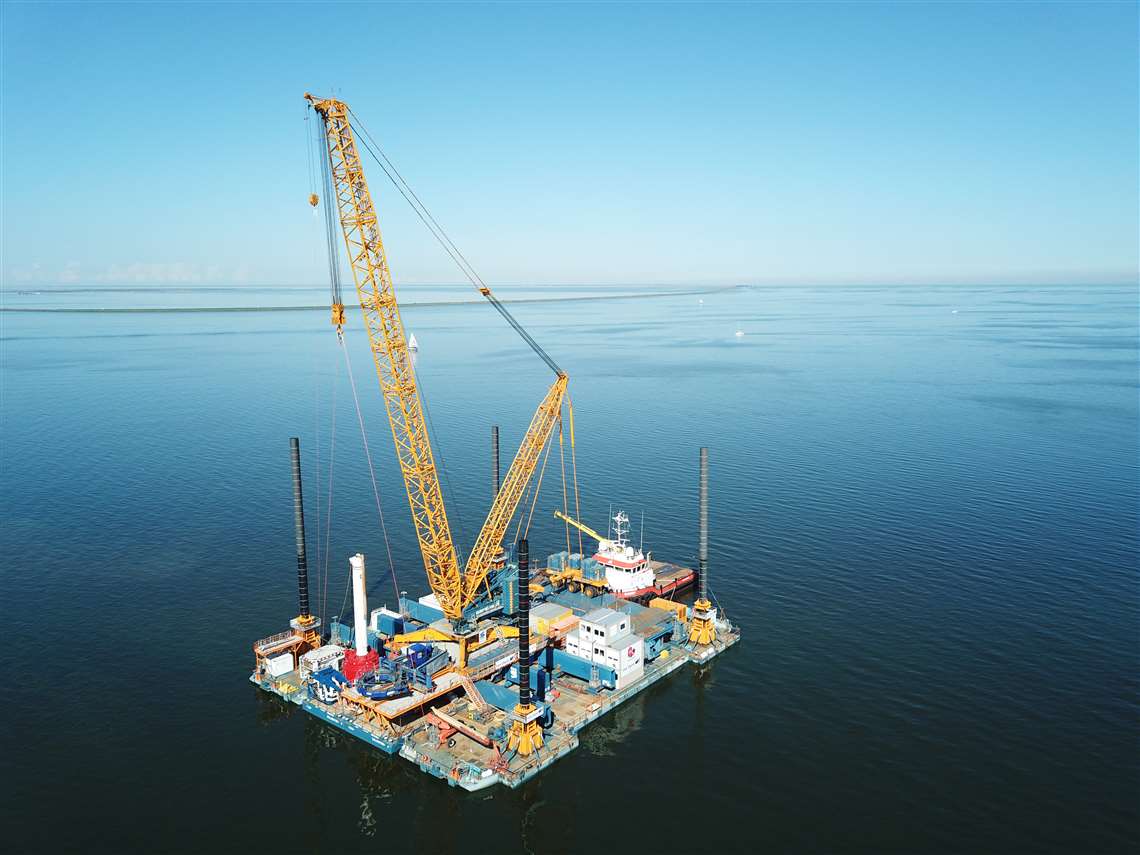 The crane is now lifting piles, each weighing up to 250 tonnes and measuring up to 40 metres, directly from a transport ship and placing them in an upright position with the aid of a sheerleg. The pile is then moved into position and driven into the IJsselmeer's lakebed.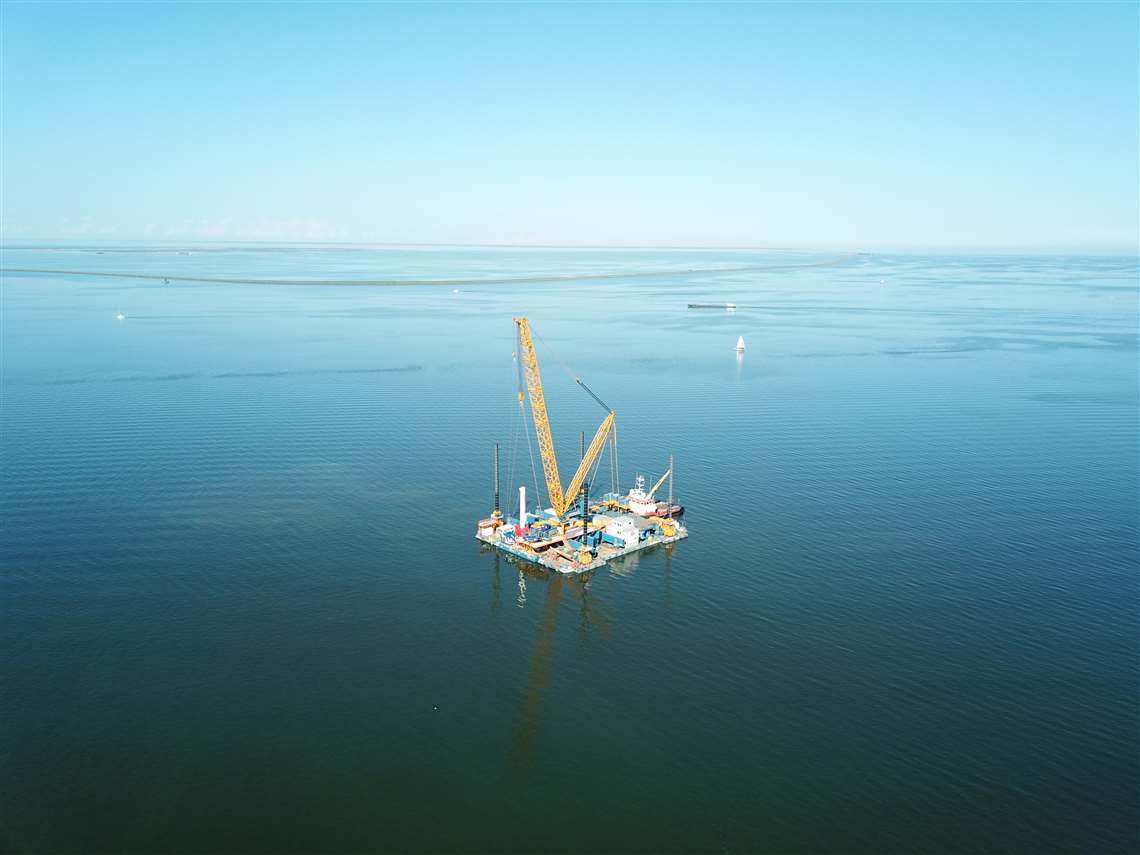 "The fact that these operations have to be carried out in a sort of floating arrangement in between a bunch of ships makes the whole operation particularly challenging," Van Hoorn pointed out. Because of this Sarens said it has at least ten experienced employees out on the water for every lift. "The plan is to drive two foundation piles per day depending on the weather, with the process of lifting and positioning a pile upright taking somewhere between 30 and 90 minutes," Mart van Hoorn explained. Consequently, this project will take about three months all in all.