Work to begin on US$2bn rail link in Japan
By Catrin Jones06 June 2023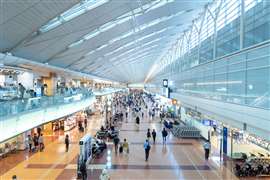 A ceremony was held last week in Tokyo to mark the start of construction for a new train line connecting Tokyo Station and Haneda International Airport.
The US$2 billion rail project will begin service before March 2032 says news company Kyodo, adding that this is two years later than planned.
The new airport line, operated by East Japan Railway Co., will allow passengers to travel the approximately 14-kilometre journey in 18 minutes compared to the current 30-minute journey on existing lines, says the Japan-based railway company.
The Haneda Airport Access Line will incorporate existing bridges, viaducts and other structures from the disused Oshio Line in addition to a new station in an underground area between the airport's Terminal 1 and Terminal 2.
The new line will "play a major role in (our service) network in the metropolitan area in the future," said JR East President Yuji Fukasawa at the ceremony.