Working together to reduce downtime
By Thomas Allen19 November 2019
Representatives from the construction industry recently met at the 'Berlin x Downtime' conference in Germany to discuss the Eliminate Downtime Movement initiated by Trackunit and the important role of collaboration in tackling downtime in the sector.
By working together and openly sharing data from across the supply chain, that data can be stored and analysed to reduce confusion and mistakes.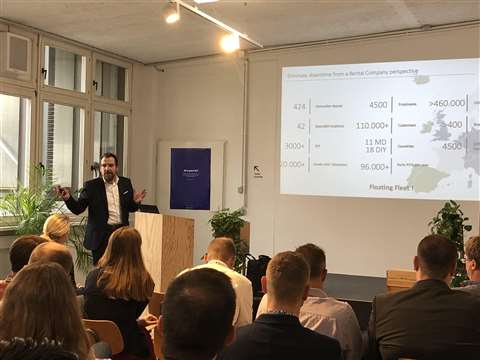 Of course, digitalisation is key to this.
Speaking at the event, John Smeets, Technical Manager at Boels Rental, gave the example of how Boels enhanced efficiency by implementing a digital system in 2013.
The company stocks more than 4,500 machine types across about 400 different brands. In excess of 20,000 of its assets are fitted with telematics and the company buys 100,000 parts per year. Clearly, resilient processes are required to manage the fleet.
The company found that parts ordering was taking roughly 1 hour per part, which added up to about 100,000 hours per year. After reviewing its processes and implementing the new system, the order processing time was cut to 13 minutes.
In addition, repair and maintenance downtime had been almost halved within 12 months.
"We need to learn more from the data in order to plan better and react faster," said Smeets.
He added, "Digitalisation is not as easy as some think and telemetry is not the complete solution, but it is a part of the change in the industry. This requirement is not just to reduce downtime, it is a tool to change the business model that companies work from."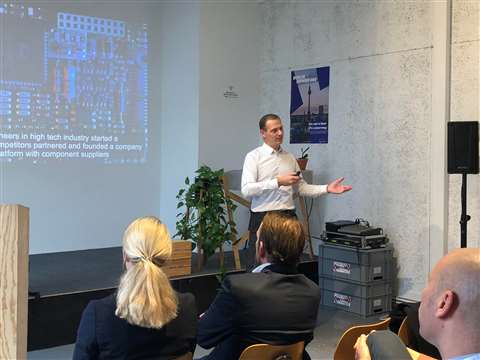 Thomas Bülow, Sales Manager EMEA (Europe, Middle East and Africa) at Trackunit, suggested there are lessons to be learned from other sectors; "Other industries have been where we are. They now share data, build models, test them, learn from it and continue developing the models."
Bülow said other industries have created platforms where data can be shared in a trusted environment to solve specific business problems, and that data is also being used to offer new services to clients.
He gave the example of the aviation industry, where all pilots and traffic controllers are monitored. This has led to a significant reduction in the incidence of mistakes.
Some key barriers to collaboration were outlined by Vincent Koch, Co-founder of online rental platform Klarx.
Increasing project and site complexity, for example, means that more stakeholders are involved, creating greater friction.
There is also a lack of standardised processes, which limits oversight and makes responsibilities unclear.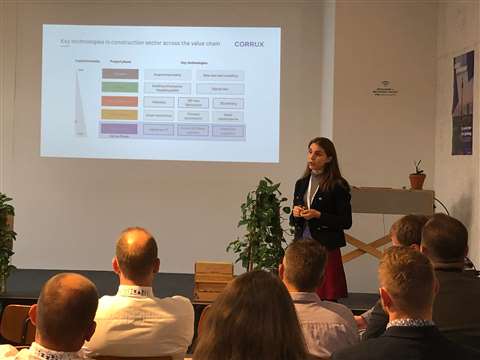 In addition, contractual structures and incentives are misaligned because the focus in almost exclusively on cost rather than 'excellence in execution'.
Laura Tönnies, CEO and Co-founder of Corrux, which offers cloud-based asset management for general contractors, explained how the company had been working with Trackunit to encourage potential competitors to cooperate to produce better outcomes.
She said, "We focus on positive spin on the numbers. Scrutinising the industry in relation to percentage of GDP and workforce share, the numbers offer the potential to highlight an opportunity."